Several states across the country are in the spotlight this week as local elections are expected to measure the national political climate ahead of the 2018 elections.
Arguably the nation's most high-profile election will be in Virginia, where President Trump's lukewarm support towards the Republican gubernatorial candidate has cast doubt over the political value of a presidential endorsement.
In New Jersey, Democratic gubernatorial candidate Phil Murphy is expected to win with little trouble off the heels of Governor Chris Christie who will leave the office with record-low approval ratings. Ballots will also be cast on Tuesday to settle a debate regarding Medicaid expansion in Maine as well as one of the costliest elections in Washington State's history.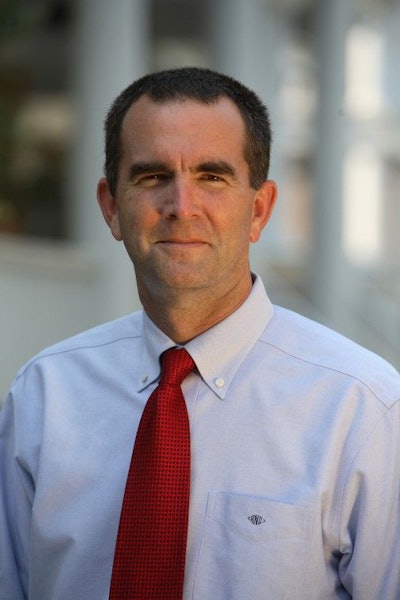 In the Virginia elections, Democrats across the ballot are positioned to advance the party in the commonwealth. The Republican candidate for governor Ed Gillespie has struggled in the bluer regions of Northern Virginia and has thus been unenthusiastic about publicly seeking Trump's support. According to Politico, this is the first election since the Nixon years that a president has not helped campaign in a Virginia governor race.
However, Vice President Mike Pence has publicly supported Gillespie, a political lobbyist whose campaign has leveraged social issues like Confederate statues, kneeling NFL athletes and the MS-13 gang. That said, a win by his Democratic opponent Ralph Northam, the current Lt. Gov. of Virginia, would demonstrate the ineffectiveness of this type of rhetoric, according to analysts.
"Three months ago Virginia was the site of a deadly clash between its racial past and attempts to build a more progressive future," said Dr. Khalilah L. Brown-Dean, associate professor of political science at Quinnipiac University. "This election is a test of whether those who condemned what happened in Charlottesville are willing to cast their ballots in opposition to, or acceptance of the negative racialized rhetoric that has consumed the public sphere. Beyond the Commonwealth, Virginia's gubernatorial election serves as a thermometer of the public's broader mood on issues related to immigration, criminal justice, and the economy. Both national parties are focusing on Virginia to define its strategy for the 2018 midterms."
Democrats are also hoping to advance their presence in Virginia's House of Delegates where Republicans currently hold a 66-34 majority. Seventeen Republicans will be defending seats in districts that voted for Clinton in 2016. The results from this part of the ballot might be the best indicator for things to come in 2018.
In New Jersey, Democrat Murphy, who has experience on Wall Street and foreign diplomacy, handily leads in polls against current Lt. Gov Kim Guadagno.
In Maine, the only New England state that has not accepted Medicaid expansion under the Affordable Care Act, voters will decide whether to expand Medicaid to those making 138 percent of the federal poverty line. Efforts for this expansion have been previously blocked by Governor Paul LePage.
In Washington, a state senate race will decide the replacement for an incumbent who passed away earlier this year. This election between Democrat Manka Dhingra and Republican Jinyoung Lee Englund has been the most expensive political contest in the state's history outside of U.S. Senate and gubernatorial elections. Dhingra leads in polls to represent this region that has been historically Republican but has leaned left after companies like Microsoft made a home in the region.
Brown-Dean said that Atlanta's mayoral race is one to watch.
"The Atlanta mayoral election is one that has been under-analyzed in the national sphere," she said. "It's a very crowded field that provides insight into the complex interplay of race, spatial segregation, economic development, and political representation. Couple that with Atlanta's use of term limits and it's a recipe that city leaders across the U.S should be monitoring."
Joseph Hong can be reached at jhong@diverseeducation.com