The City College of New York (CCNY) has looked within its own ranks for the next president of the Harlem-based institution.
City University of New York (CUNY) Chancellor James B. Milliken announced that Dr. Vincent Boudreau—who has been serving as interim president since November 2016—has been tapped for the permanent job.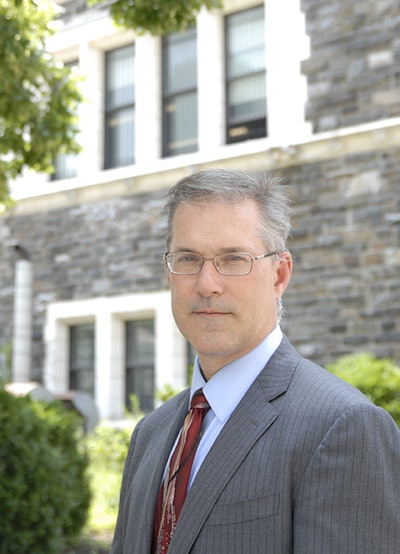 "It has become evident to me that Dr. Boudreau not only has the experience, academic capabilities and leadership skills to be a highly successful president, he also has demonstrated this to many of the stakeholders of the College, including the College's proud and committed alumni, donors and community leaders," said Milliken. "In the process, he has won their trust and confidence. I am delighted and encouraged that our search has brought us back home to a candidate who has established over decades his commitment to CCNY."
A graduate of Cornell University, Boudreau served as the inaugural dean of the Colin Powell School for Civic and Global Leadership at City College since 2013. He was previously director of the Colin L. Powell Center for Leadership and Service from 2002 through 2013.
A political scientist, Boudreau replaces Dr. Lisa Staino-Coico, who abruptly stepped down from the post in 2016 amid investigations into her finances.
"In some ways, the idea of a truly inclusive public education system as an engine of our democracy began on this campus 170 years ago," said Boudreau. "Shepherding that legacy into the future brings significant challenges that will require the mobilization of the talents and affections of people on our campus and in our communities. I'm confident that the founding mission of CCNY is alive on campus today and I am both honored and awed at the prospect of stewarding that mission."
CUNY Board Chairperson William C. Thompson Jr. said in a release that he was excited about Boudreau as the next leader of the college.
"The Board of Trustees is thrilled to have found a home-grown candidate who so ably meets the central charge stated in our search for a new president of The City College of New York: 'a leader who will chart the college's course –- and steward its core commitments to access and excellence -– into the future.' Vincent Boudreau, who already has done so much to shape today's City College, is well equipped for the challenge."
Former Secretary of State General Colin L. Powell praised the selection of Boudreau. Powell is an alumnus of the college. "I am delighted to learn Vince Boudreau will be the next president of CCNY. I have worked with him for the past twelve years as, under his leadership, a modest Colin Powell Center has grown into the Colin Powell School, with one-third of the CCNY student body graduating from our departments each year," Powell said. "He is an academic, a manager and a leader. Above all, he is totally committed to our students, making sure they get a quality education and that they graduate."
Jamal Eric Watson can be reached at jwatson@diverseeducation.com