A day after Dr. Herman J. Felton Jr., announced that he would step down as president of Wilberforce University–opening the way for his current provost to take the top position– the board of trustees at Wiley College announced that they've tapped Felton to lead their college headquartered in Marshall, Texas.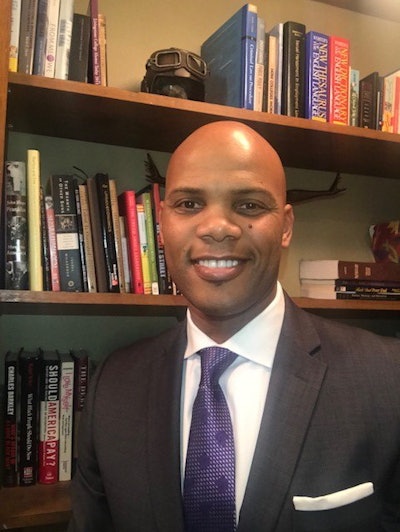 "After conducting a thoughtful search with the assistance of AGB Search, Dr. Felton emerged as the successor to Dr. Haywood Strickland," said Walter L. Sutton, Jr., the chair of the school's board of trustees. "We are confident that the process has produced a president-elect who is driven by mission, committed to building on the student-centered culture . . . and will guide Wiley College successfully into the future."
Strickland, who has served as president of Wiley College since 2000, will retire in June.
Felton, who arrived at Wilberforce in June 2016, has been credited with securing millions of dollars for the historically Black college. During his short tenure at the school, he also spearheaded an initiative to increase career placement through advisement and helped to grow alumni giving.
A United States Marine Corps veteran, Felton served as senior vice president, chief operating officer and vice president of institutional advancement for Livingstone College in Salisbury, N.C. Prior to that appointment, he was also the director of development at Murray State University in Murray, Ky.
With his departure from Wilberforce, the trustees announced that Dr. Elfred Anthony Pinkard–a seasoned administrator who is currently the executive vice president and provost–will succeed Felton in March.
Pinkard has spent most of his career at HBCUs, having worked at Johnson C. Smith University, Dillard University, Spelman College, and Florida Memorial University.
Felton said that when he recruited Pinkard to the university to be his provost, he was already thinking of a succession plan for the day when he might depart from the institution. As the co-founder of the Higher Education Leadership Foundation (H.E.L.F), an organization created to build a pipeline of leaders at HBCUs, Felton has been adamant about the need to groom the next wave of leaders to take over these storied institutions.
"It is an honor and privilege to be a part of the rich legacy of Wiley College," he said. "I look forward to working with Wiley trustees, faculty, staff, students, alumni and supporters to prepare the next generation of servant-leaders."
Wiley College was founded in 1873 by the Methodist Episcopal church and gained international notoriety as the subject of the 2007 movie "The Great Debaters" starring actor Denzel Washington.