This is the second in a three-part series, spotlighting the fellows in this year's Thomas Lakin Institute for Mentored Leadership. The Institute is committed to preparing Black senior-level community college executives for positions as chief executive officers.  For more information, click here.
Calvin Harris Jr.
Chief Financial Officer
Baltimore City Community College
As an award-winning financial expert, Calvin Harris Jr. has served in a variety of not-for-profit organizations. Before starting as the CFO of Baltimore City Community College in 2014, he held similar positions at consulting firms and biotechnology nonprofits. However, he says the college setting has been the most rewarding arena in which to apply his skills.
"The ability to see literally walking around you the people that you're helping, it's something you can only get in higher education," Harris says.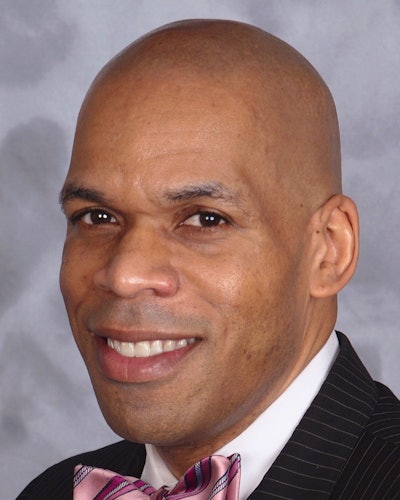 Coming from a financial background, Harris contributes a different perspective in the endeavor toward student success. His oversight of departments like student accounting, payroll and human resources allows him to support students in ways that go beyond the classroom. One of his efforts resulted in securing more parking for the students, which is a concern for a campus located in an urban setting. That said, this type of work usually happens behind the scenes.
"The better I do my job, the more invisible I am," Harris says. "But there's still the satisfaction you get to have that you're helping make people's lives a lot better."
Harris knows from personal experience of the impact that one university administrator can have. As an undergraduate student at Morehouse College, one administrator's decision resulted in Harris having to take an academic hiatus. A year later, he was able to return only because another administrator recognized Harris's potential.
"I've never really forgotten that, irrespective of level, one administrator can make an enormous difference in a student's life," he says. "I'm proof of it."
Since starting at Baltimore City Community College, Harris has been surprised by the level of engagement he gets with the students. He routinely meets with student leaders to understand student concerns, from parking to food options on campus.
As BCCC celebrates its 70th anniversary this year, Harris hopes to focus on improving facilities. He says the renovation the college has completed so far has dramatically enhanced the experience of being on campus. Looking ahead, Harris says that, although he is open to all opportunities, he is currently committed to BCCC.
"The mission is just so unique and just so special," he says. "It's pretty hard to not be lured by it."
Warren E. Haynes
Director, UCM Lee's Summit Campus
University of Central Missouri
Born and raised in Newark, New Jersey, and educated in a "compromised school system," Dr. Warren E. Haynes admits that he faced many challenges in his education and career.
After being told that he did not have what it took to succeed and that he should attend community college before applying to a four-year institution, he prevailed through sheer grit and determination, becoming a top-level administrator who helped students like himself.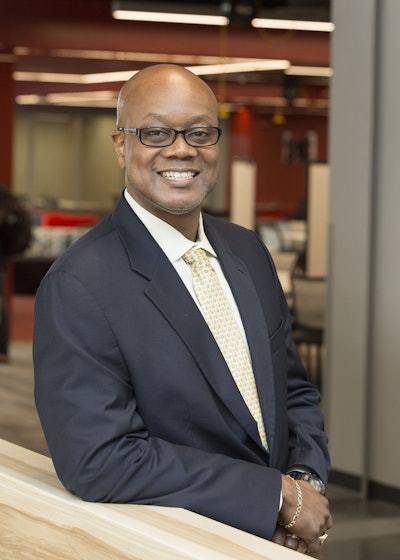 "Despite one's life challenges, I wanted to be an avenue of hope, possibility and transformation," Haynes says.
Haynes' journey toward becoming director of the University of Central Missouri's Lee's Summit campus initially began in the public and nonprofit sectors of government, where he helped disadvantaged communities with workforce development, employment and educational training.
He eventually moved into the role of development officer at the United Negro College Fund and then into the community college space as the coordinator of continuing education at Passaic County Community College in New Jersey.
Following his studies at Morgan State University, CUNY-Baruch College, the University of Baltimore and Rutgers-Camden, Haynes' higher education experience now consists of serving at four community colleges, one historically Black university and two majority institutions.
"I saw a need to help individuals become their personal best through formal training opportunities," Haynes says. "It really stems from my childhood experiences and how I felt that higher education could formalize those opportunities for individuals, particularly those that come from disadvantaged backgrounds."
In addition to his "four quadrants of support and mentorship" – Dr. Richard G. Johnson III, Rev. Dr. Romando James, friend Quinzell McKenzie and college classmate Victor Lee – Haynes credits a part of his success to his support system while still a student at Morgan State University.
Effectively preparing students for the workforce falls within the variety of experiences that Haynes knows best. It is this leadership and diversity in educational and work pursuits that made him stand out for selection as a Lakin Institute fellow.
Notably, Haynes proudly oversees the Missouri Innovation Campus (M.I.C.) at UCM, a progressive collaboration between the Lee's Summit R-7 School District, UCM, Metropolitan Community College and local businesses. The competency-based learning model offered by M.I.C. aligns students' educational opportunities with high-demand careers they are interested in, further empowering students and instilling in them the confidence of knowing that they can succeed in the workforce.
Haynes' overall goal as a community college administrator is to leave students with a set of tools and skills that will allow them to advance what he calls a "multi-legged stool" of improved job performance, career advancement, educational attainment and personal enrichment.
"I view educators as facilitators and implementers of knowledge and see the students as the nexus of the institution," he says.
Gregory A. Hudson
Dean of Students/Chief Student Affairs Officer and Senior Executive Officer
Trenholm State Community College
Traversing the K-12 and higher education environments as a teacher, as a fundraiser and as a faculty member and administrator, Dr. Gregory A. Hudson knew that his passion for supporting nontraditional students would eventually lead him to serve in the community college space.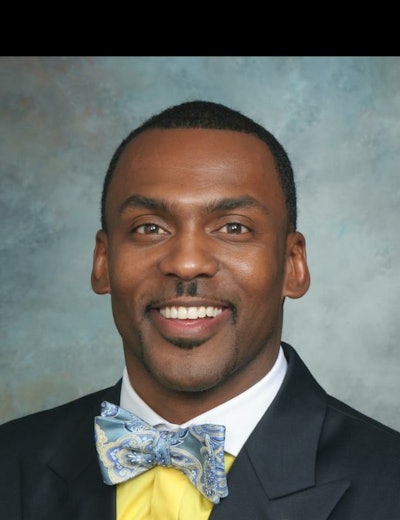 The Delta State graduate was born and raised in Mississippi, where he says that it was through several leadership positions as an undergraduate student and through observing his mother, a nontraditional, first-generation student, that he began to realize the "different needs and characteristics" that nontraditional students bring to the learning environment compared to "their traditional aged counterparts."
Hudson's background, intersecting with secondary education, differentiated instructional methods, social science and educational leadership and management, made him a qualified candidate for the Lakin Insitute.
He is currently the dean of students and second-in-command at Trenholm State Community College, a position that he proudly holds and through which he feels he can have the most impact on nontraditional, underserved and first- and second-generation students.
In only 18 months at Trenholm, Hudson has led a team that increased student enrollment at the institution by 29 percent over a two-year academic period. Trenholm administrators also developed a minority student program for students of color that directly correlated to a 33 percent increase in retention efforts for the institution under his leadership.
"I know all of the challenges and obstacles that [students] have had to use for opportunities to get to where they want to be, because I, too, was in that same situation," Hudson says.
Hudson now views obstacles and challenges he faces in his career as learning opportunities for personal development in his educational leadership role. Hudson says the help of supportive mentors throughout his life, like Dr. Vivian M. Presley, Dr. Harvey Blansett, Samuel Munnerlyn, president of Trenholm State Community College, have made him who he is today.
Hudson says that he will continue to cultivate his leadership philosophy and continue the hard work for his students. "You win with people," he says. "I can only be hopeful that I use my platform to inspire and motivate people to use education as the equalizer to have a good life to which we all belong. That's what I want to be my legacy."
Charles Nwankwo
Interim Vice President of Academic Affairs & Vice President of Information Technology/Media Services
Chandler Gilbert Community College
Dr. Charles Nwankwo ventured into higher education as a student and staff person in the Houston Community College System nearly 20 years ago. As an immigrant, the multi-faceted administrator understands the importance and value of community college as a means to help students succeed.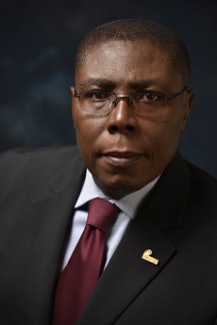 "Being a community college product, I did have those mentors or teachers, and that gave me inspiration for wanting to be able to help others succeed like I did," Nwankwo says. "I bring an immigrant experience to the community college. People see me and they'll know, 'If he can do it, maybe I can do it too.'"
Using technological services to meet the needs of students, faculty and staff at Chandler Gilbert Community College, Nwankwo initially started working his way up through the ranks as a system analyst at Houston Community College. From there, he transitioned to SOWELA Technical Community College in Louisiana and served as the school's chief information resource and technology officer.
Nwanwko's IT experiences and his studies in education administration and environmental science and biology at the University of Texas and the University of Houston, respectively, have helped him implement technical strategies for student success. He also continues to teach as an adjunct faculty member, covering topics including biology, environmental science, oceanography and historical geology.
The experience at the week long Lakin Institute, in combination with Nwankwo's collaborative leadership style and expertise in online education and e-learning, will prepare him for a new wave of educational learning for future community college students.
"That's all I do every day," he says. "I look at IT. In my career, I've worked in almost every facet of the college." He says he understands "how technology plays a partial role" in helping students in every aspect.
Whether it is looking for an app for students to use on their smart device to connect them with anything they want to know about the college or using application software to get students on pathways for what they want to do, Nwankwo ensures that integration of technology plays a key role in institutional success at Chandler Gilbert, helping get students to the finish line.
"You can send a mass message to a student about when to register, when to see a counselor, when to fill out their FAFSA, and, of course, keeping them abreast of the progress they're making in their studies," Nwanwko says. "All of that enables the student to have an eye on the prize of what they're trying to accomplish."
 Tanjula Petty
Vice President for Academic Affairs
Albany Technical College
Dr. Tanjula Petty has worked at four-year and two-year schools, but her passion lies in the community and technical college sector. "My passion has always been to empower those students who are on a similar journey I was once on," Petty says.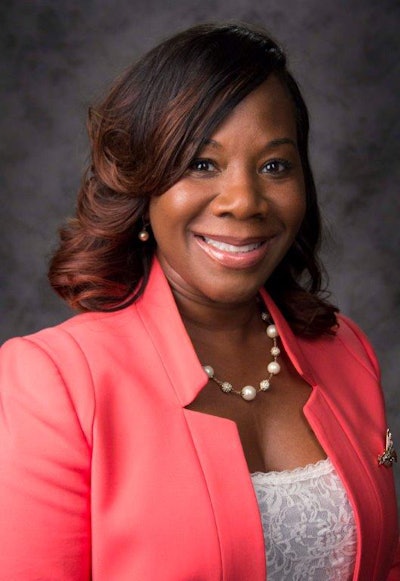 Petty is currently the vice president for academic affairs at Albany Technical College in Albany, Georgia. Like many of the students who attend the institution, Petty was the first in her family to attend college. She grew up in Montgomery, Alabama, and was raised by her grandmother, while her mother served in the military and her father lived in another state.
"Growing up, I didn't have anyone around me who had even remotely gone through the experience of maneuvering through the admissions process and applying for financial aid," Petty says.
Despite the challenges, Petty enrolled in her local community college after graduating from high school. She went on to earn bachelor's, master's and doctorate degrees, explaining that her daughter, who was born just after Petty's senior year of high school, inspired her to keep striving for more.
"I knew that I did not want my daughter to have the same struggles I had," Petty explains.
Now those experiences, as challenging as they were, help her be a better advocate for her students. Petty knows first-hand how important advising can be. So when she joined Albany Technical College in 2015, she quickly set about developing and securing grant funding for an advising center.
The advising center, which just got off the ground last April, is now staffed with professional advisors who work with all students initially. Once students complete 12 credit hours, they will switch to working with faculty who were previously responsible for all advising. The new process will make advising more systemic across the college and ideally help more students stay on track.
Having that ability to empathize with students is crucial, Petty says. "I like sharing my stories with students to let them know that I understand where they are because I was there, but with hard work, prayer, perseverance and dedication, they too can be successful," Petty explains.
Prior to Albany Tech, Petty held leadership roles at several other institutions, including Tuskegee University and Alabama State University. She also leads her own consulting business in which she guides doctoral students of color as they write their dissertations.
According to Petty, participating in the Lakin Institute fellowship program was an empowering experience that has set her up to further her goals as a leader. "I think it's very critical that we have diversity in leadership as we move forward for the future of community colleges," Petty says.