KENNESAW, Ga. — A university president who faced intense criticism from students, faculty and alumni for his response to cheerleaders who knelt during the national anthem will resign early next year, Georgia education officials announced.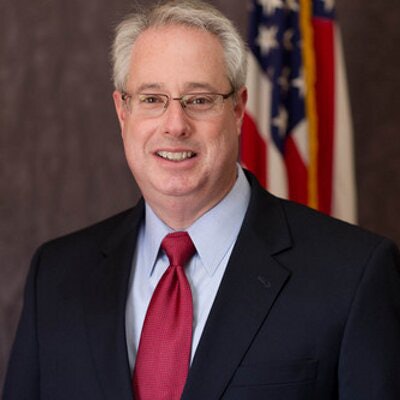 Kennesaw State University President Sam Olens will step down from the public institution northwest of Atlanta effective Feb. 15, the state's board of regents said.
Ken Harmon, the school's provost and vice president for academic affairs, will serve as interim president after Olens leaves, the board said in a statement. The University System of Georgia intends to immediately begin a national search for a new president, the statement said.
At a Sept. 30 football game, some Black cheerleaders knelt during the national anthem to protest social injustice, prompting a barrage of calls and emails to the university's administration from furious school boosters. The cheerleaders were then moved off the field during pre-game activities, but continued kneeling in a stadium tunnel.
Olens was criticized by people on both sides of the issue, while the board of regents faulted him for failing to keep state officials informed about the school's decision to move the cheerleaders off the field.
Formerly Georgia's attorney general, Olens took the helm at Kennesaw State last year. Before his appointment, university faculty and students questioned his credentials to lead an academic institution.
With 35,000 students, Kennesaw State is Georgia's third-largest university and one of the nation's 50 largest public institutions.