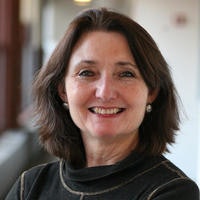 Invigorated by animated discussions about research, teaching, literature, linguistics and careers in and outside of the academy, several thousand Humanities scholars braved the snow and frigid temperature to gather in New York City for the annual convention of the Modern Language Association (MLA).
Dr. Diana Taylor, president of MLA said that this year's theme #StatesofInsecurity focused on how the humanities can offer strategies for navigating the crises of our time and look at how institutions of learning are important players in this struggle.
In the session "Literature, Race and Violence," three scholars presented information about aspects of their research, which center on works of literature that examine aspects of race and violence. Dr. Debali Mookerjea-Leonard, associate professor of English at James Madison University, presented a story that spotlighted India's caste system. While it is possible tofactually discuss issues of racism, classism and devastation, Mookerjea-Leonard said that literature has the power to affect people at a deeper level.
"Literature presents it in a sensitive way that brings out the texture of the pain," said Mookerjea-Leonard. "Statistics create ripples…but writers create impact because we can empathize with the pain. Literature is a very good vehicle for understanding the pain of others, the pain of the marginalized."
She said recent student evaluations have showed an increased desire to learn more about South Asia. Even students who come from homogeneous upbringings have shown an interest in learning about diverse cultures, noting that  literature has sparked deep classroom discussions.
For many attendees, the MLA Convention was about more than simply seeing familiar colleagues and hearing about new research. There was a sense of connecting and looking at how humanities professionals in and out of academia can propel words and scholarship in resistance to the current political climate.
"A lot of useful things that came out of this conference had to do with pedagogy and feeling the need as a teacher to do a better job," said Dr. Mark Jerng, associate professor of English at University of California Davis, who teaches critical race studies, genre fiction, fantasy and science fiction. "Doing a better job of outwardly facing with the kinds of debates and questions that are going on."
Doctoral student Augusta Irele, who is studying comparative literature and Africana Studies, said that the conference was rewarding. "It's important to find like-minded people and to continue to draw energy from the community of people who feel passionately as we do," she said.
Added Dr. Hella Cohen of St. Catherine University: "Seeing other people—especially en masse—who are dealing with the same worries of irrelevance in this new era, is invigorating," said Cohen. "This has been the first time in my lifetime there has been an attack of this magnitude on thought."
At the session "Black Literary Theory in the Time of Trump," panelists gave their thoughts on the state of insecurity, but also provided theoretical and methodological approaches for countering insecurity.
The panel's organizer, Dr. Miriam Thaggert, associate professor of English at the University of Iowa, wanted the panelists to reflect on the past year and think about the precarity of Black lives.
"The importance of this panel is massive in terms of being able to think about the relationship between the tools that Black literary scholars as well as creative artists have given us over time. How those tools through hundreds of years in the literature and different forms of cultural expression give us insight in different ways of thinking about our present," said Dr. Carter Mathes, associate professor of English at Rutgers University who is a specialist in African-American literature.
Mathes said there is an understanding among Black scholars that collaboration is essential to strengthening the impact of the work. MLA fosters such collaborations by introducing people who might not otherwise interact. From those connections smaller gatherings arise that can be highly beneficial to knowledge production and morale.
"The conference is a way of reinvigorating and giving us the language, tools and strategies we can use in our classrooms with our students and with our colleagues. We need a way to talk about what is happening and we need to come together and collectively work toward coming up with strategies to resist and look at how we can transform the dynamics of what's happening," said Dr. Brenda Greene, chair of the English department at Medgar Evers College and executive director of the Center for Black Literature.
"This conference stresses the importance of educators," she added. "As people who are scholars and academics…sometimes we have to remind the people around us to not be afraid to speak out. This conference reminds us of the important work we still have to do."