Messiah College — a small, liberal arts Christian college located in Pennsylvania, just a few miles from Harrisburg — has always prided itself on its longstanding commitment to diversity and inclusion.
For years, the college had a special assistant to the president and provost for diversity affairs. But it wasn't until this year that the school's president, Dr. Kim S. Phipps, elevated the post to a cabinet-level position and recruited Dr. Todd A. Allen to the position.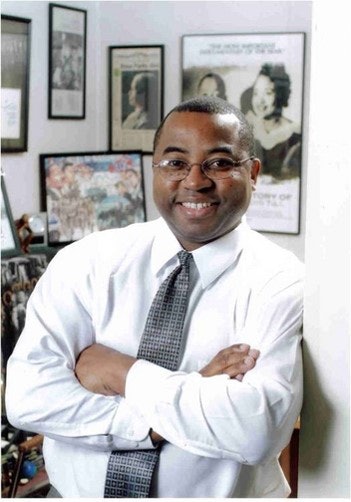 Allen, who also holds a faculty appointment in the Department of Communication, is spearheading the college's diversity initiatives.
"As a faith-based institution, we are committed to a holistic education," says Phipps who has been president of Messiah since 2004 and previously served as the school's provost. "We care about developing students intellectually, personally and spiritually, and when it comes to diversity and inclusive excellence, we believe that the commitments we have is a spiritual one, because the kingdom of God is a diverse one where all cultures are celebrated."
Allen, who had spearheaded diversity initiatives at several other Christian colleges, was initially skeptical of doing diversity work at a faith-based institution.
"I vowed I would never do this kind of work for Christian colleges ever again," says Allen. "Being a person of faith, I take my faith very seriously. I can get it if I'm talking to someone who is not a person of faith and I get a lot of pushback around being inclusive and accepting of others. But it adds another layer of frustration when it's a brother or sister of faith. The irony is that most of the resistance that I've got has been from people of faith."
Convinced that Christian colleges just weren't serious about doing the hard work related to diversity and inclusion, Allen says that he was a bit cautious when Phipps — whom he had first met almost 20 years ago — began recruiting him to the college.
But after examining the college's efforts around diversity, under Phipps' leadership, he says that he was convinced that the college was heading in the right direction.
"I started looking at what she's got in place, and it's not perfect, but there have been a variety of things put forth," says Allen. "There has been a really solid foundation laid here. That combined with the ability to partner with others, I just could not say no."
Already making a difference
College officials say that Allen is already making an impact, just one semester after arriving to campus.
"I've already seen the benefits of his being at the table when certain key issues come up," says Phipps, adding that she became increasingly convinced that the person spearheading the college's diversity and inclusion efforts needed to be a part of the cabinet, involved in day-to-day decision making and interfacing with the college's board of trustees. "He brings a perspective that's very important and that we need to hear."
The college has already gone through two cycles of strategic planning around diversity efforts.
"We did a lot of things that a lot of higher institutions are doing, from anti-racist training to intercultural competency training, working on doing things to improve campus climate, student support groups, all those things," says Phipps. "When you work on inclusive excellence, there is a personal and spiritual dimension to it, not just an intellectual one and the work is not only intellectual, but is heart work."
The next step, says Allen, is to help the college actualize its goals.
"The challenge is implementation," he says. "You can put a lot of pretty sounding words on paper, but if we are not structurally working toward accomplishing what we say on paper, then it can be for naught."
He said that his initial role at the college has been distinguishing between activity and productivity as the institution moves from diversity to inclusion.
"It's easy to have a lot of activities going on, but if they're not building toward that ultimate goal of inclusion, then why are we doing what we're doing? And are we doing the right activity?" he asks.
More urgently, the college is aggressively working to increase the number of students of color on campus. When Phipps began her journey at the college more than a decade ago, the percentage of students of color hovered at around 5 percent.
"For us, we are not anywhere where we need to be, but our goal in our strategic plan is to get to 20 percent," says Phipps, adding that the percentage of underrepresented students is now at about 19 percent. "We are making what I would say is consistent progress."
She points to several scholarships established by board of trustee members to entice students of color to campus and adds that the college has worked with multicultural churches in nearby Harrisburg to engage with them about happenings on campus.
"Our geographic location is not Philly or Baltimore," says Phipps, who says that recruiting underrepresented faculty has been a challenge as well but remains a top priority.
Civil rights tour
As happenstance would have it, Messiah College had been a devoted participant in a civil rights tour that Allen had been leading for almost a decade. Each year, the school sends faculty members on a 9-day tour through the South, retracing the American civil rights movement.
Phipps has participated, as have other faculty members, seasoned administrators, janitorial staff and administrators from other parts of the college. Student leaders have signed up in the past, along with a Messiah board of trustee member.
Although the tour is open to individuals outside of Messiah College and is run by a nonprofit that Allen started years ago, the college has embraced this experience, where participants are able to meet with foot soldiers from the civil rights movement and visit historic sites that served as the battleground against Jim Crow segregation.
"This has given us a common experience, and out of that experience, when people come back, it's created a critical mass of people on campus who really support our diversity work, and they are helpful within their own department," says Phipps. "And in difficult conversations, they really provide leadership now. That's been helpful in changing the narrative on campus and people's hearts as well as their minds."
Allen, a self-described history buff, says that the civil rights tour has become an extension of the school's work around diversity.
"The college was very strategic from the beginning, wondering how do we take an experience like this and spread it throughout our community to build our allies in key places?" says Allen. "It has allowed us to build up a critical mass of people I can now turn to for conversations. There's probably not a department on campus that I don't have at least one ally to help move this conversation around diversity forward."
Jamal Watson can be reached at jwatson@diverseeducation.com.