Dr. Nathaniel Brown's scholarly interest in how foster care students access higher education goes beyond intellectual curiosity – he was a foster child and knows first-hand the barriers between that population and attainment of a college degree.
Brown was in and out of multiple foster homes in South Carolina most of his childhood, often running away to escape verbal, physical and sexual abuse. Now an assistant professor of professional mental health counseling in the Department of Counseling Psychology at Lewis & Clark, he researches subjects such as the transition of foster care young adults into postsecondary education and campus support programs that promote their retention and graduation.
The numbers in this under-studied and largely invisible group are expected to rise significantly in coming years, and Brown is among voices calling for more intentionality on the part of colleges and universities to better serve them.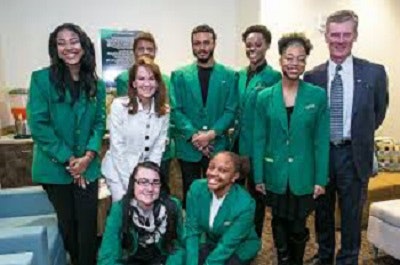 "The issue now is, how do we retain and graduate students who have experienced foster care, especially when there are resources that will pay for the education," said Brown.
Foster care students face circumstances long before college that hinder their access and persistence. And since youth of color, particularly Black and Latinx, are overrepresented in foster care and are less likely to be placed in a foster home or adopted, the impact on those communities is greater.
According to the Legal Center for Foster Care & Education and other sources:
· Students in foster care are diagnosed with post-traumatic stress disorder at twice the rate of U.S. war veterans.
· Among foster youth ages 17 and 18, 34 percent experience five or more school changes, they are twice as likely as other students to be suspended, they are expelled at triple the rate and are much more likely to perform well below grade level.
· Only about half of students in foster care complete high school by the age of 18 and only 65 percent complete high school by the age of 21.
· Although about eight in 10 foster children indicate a desire to attend college, fewer than half enroll and less than 10 percent who do obtain a bachelor's degree.
The picture is actually grimmer, according to Casey Family Programs, the nation's largest operating foundation on foster care issues. CFP data indicate that just three in 10 kids in foster care graduate from high school, 2.5 percent finish a four-year degree and only 2 percent obtain a bachelor's before the age of 25.
Some federal laws have provisions that help foster care students, such as the Fostering Connections to Success and Increasing Adoptions Act of 2008 and the Every Student Succeeds Act of 2015. And most states offer tuition assistance to former foster care youth while nearly half grant tuition waivers and a smaller number provide special grants and scholarships.
However, efforts by colleges and universities to recruit and support foster students are what can most impact individuals who have been disadvantaged by years – sometimes a lifetime – of instability.
One example is the Sullivan-Deckard Scholarship Opportunity Program (SDSOP) at Cleveland State University for Ohio residents in foster care. The program's next recipients will be chosen in April and the cohort maximum of 10 scholars is likely to be achieved, said program director Jarrett G. Pratt.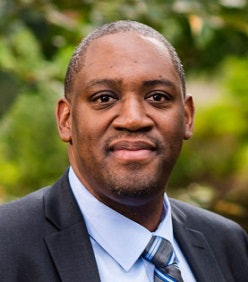 The scholarship, made possible through a $2.3-million gift, covers all expenses toward a bachelor's degree, including tuition, year-'round housing, meals and an on-campus work assignment. The program was launched in 2015 and currently has 15 scholars.
SDSOP is housed in The Pratt Center, an on-campus space created in 2016 and named after Pratt's now-deceased mother, Charleyse S. Pratt, who was the program's inaugural director and assistant vice president for inclusion and multicultural engagement. The university received a $1-million gift to create an endowment for the center, which provides support services for any student affected by foster care.
Young people aging out of foster care "are dramatically at risk for homelessness, incarceration, underage pregnancy and not having the family support structure that other kids do," said Pratt, who also is the center's director of student success. "It makes college a pie-in-the-sky kind of dream. So, we help transition them out of care and into college. They are changing the trajectory of their lives, and they are changing the conversation about youth in care."
Those types of support are critical, said Brown, adding that he was like many foster students who missed opportunities and made missteps having to figure out by himself how to access college. Lack of finances and housing hindered him at various times, he said, and he accumulated a lot of student loan debt learning too late how and where to find access non-loan funding.
"I had to work my way through, all the way to the Ph.D.," he said.
Student affairs is the best place on campus from which to provide the wrap-around services crucial to foster student success, Brown contended. He also suggested that two-year colleges may be better places for foster students to start because the baccalaureate experience often overwhelms them, especially if resources are not in place to help them engage and persist.
Cleveland State University administrators recognize those realities and say SDSOP is tailored to address them.
Scholars arrive on campus the summer before their first term for activities designed to ease their transition to college. They participate in a two-week nonacademic component aimed at professional development and getting socially acclimated to their new setting, followed by eight weeks of introductory classes.
Beyond financial and academic assistance, emotional support is instrumental in promoting scholars' success, said Pratt. The cohort approach and center activities help students create a sense of family and community, and collaboration with community agencies and other partners creates opportunities for the scholars to help others, he said.
"We're really trying to develop the entire individual to occupy positions of authority in their future," said Pratt. "We try to help them be the best people they can be, which in turn informs their academic performance."
Two program scholars from the initial cohort have graduated early. Brianna Baynes and Makayla Lang completed the requirements for their respective bachelor's degrees in December, finishing in just three and one-half years.
Shajuana Gaston, a junior majoring in social work and minoring in nonprofit administration, plans to pursue graduate education before opening the prototype of an international group home for foster children and community resource center that offers family preservation services.
Being an SPSOD scholar has helped her academically and personally in areas from time management to social and emotional learning skills, she said.
"It has helped me grow into a scholar and has helped me appreciate education even more," she said. "I am a more well-rounded scholar because of the skills I have acquired. The program has also given me a community of people that I can reach out to for help as I complete my studies."
LaMont Jones can be reached at ljones@diverseeducation.com. You can follow him on Twitter @DrLaMontJones