The Department of Education's Office for Civil Rights (OCR) recently announced that it will investigate a complaint alleging that Jewish students at the University of Illinois at Urbana-Champaign (UIUC) have faced an alarming increase of anti-Semitic harassment and anti-Zionism.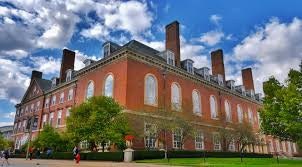 The complaint was originally submitted on behalf of UIUC's Jewish students on Oct. 23, 2020. According to the complaint, Jewish students have faced a hostile environment which the campus has permitted, violating Title VI of the Civil Rights Act of 1964.
"By 2010, you had both a Republican administration and Democratic administration recognizing that Title VI of the Civil Rights Act protects religious groups like Muslims, Sikhs, and Jews if they're being targeted on the basis of their shared ancestry and ethnicity," said Alyza D. Lewin, president of the Louis D. Brandeis Center for Human Rights Under Law.
Anti-Semitism today in college campuses and beyond occurs in the traditional and contemporary forms of anti-Semitic behavior, both of "which look to demonize and blame the Jew," Lewin said. These behaviors also vary somewhat by generation, Lewin noted.
In the complaint, some students at UIUC say the anti-Semitism has targeted both Jewish and pro-Israel students in the past five years. More specifically, they "are peppered with swastikas by white supremacists on the extreme right while being labeled white supremacists by the extreme left," which is noted in the letter.
The summary of the letter includes an abbreviated list of incidents that briefly explain how Jewish students have been marginalized. For example, in 2015 and 2016, the letter shows a car with a swastika on it that was parked not too far from UIUC's Cohen Hillel Center for Jewish Life. Most recently, the letter explains how in September of 2019, "a man stood on the Main Quad with a sign declaring that the Holocaust was a hoax."
In the complaint, Jewish and pro-Israel UIUC students also criticize the university for not taking prompt action as per the Title VI guidelines to "eliminate any hostile environment and prevent harassment from occurring" and as per Executive Order 13899, to "enforce Title VI against prohibited forms of discrimination rooted in anti-Semitism."
Since the announcement of the formal investigation by OCR, the University of Illinois at Urbana-Champaign wrote a joint statement with the Jewish United Fund Chicago, Illini Hillel, Hillel International, Illini Chabad, Arnold & Porter and the Louis D. Brandeis Center for Human Rights Under Law.
"So, what's significant about the joint statement that the university issued was that it recognized today's seriousness of the problem, but it also recognized that, for many Jews, Zionism is an integral part of the identity to the Jew," said Lewin. "And that you can't discriminate and exclude somebody on that basis because they expressed that part of their identity."
The announcement included sentiments and support for Jewish and pro-Israel students at UIUC.
"We deplore anti-Semitic incidents on campus, including those that demonize or delegitimize Jewish and pro-Israel students or compare them to Nazis," the announcement said. "This subjects them to double standards that are not applied to others. All Jewish students, including those who identify with Israel or Jewish campus organizations, should be able to participate in campus activities aimed at fighting racism and achieving social justice."
According to the joint statement, the university will now create an Advisory Council on Jewish and Campus Life to assist the chancellor and university leadership; support students; and commit to the steps and principles laid out in the statement. Also, the university plans to create and develop regular educational programming regarding anti-Semitism, among other actions.
"The university should also adopt the International Holocaust Remembrance Alliance (IHRA) definition of anti-Semitism," said Lewin. "That would make it clear the university recognizes that anti-Semitism today takes many forms."
Other recommendations include training for faculty and students on what anti-Semitism truly is, which the statement points to, added Lewin.
"At the same time, having the Office of Civil Rights with its expertise and its focus and gauge, will help ensure that at the end of the day, we reach the goal that we're seeking — which is a better quality of life on campus, a more welcoming campus for the Jewish and Pro-Israel students where they feel safe expressing their full identity and don't feel like they have to hide or shed any part of who they are," said Lewin.