From coast to coast, scholars reacted with a sense of relief over the conviction of Derek Chauvin—the former police officer who murdered George Floyd in Minneapolis last May—but cautioned that the fight for racial justice continues.
"[I feel] relief that Chauvin was found guilty. [It's] far from a sure outcome despite the obvious mountain of evidence, despite what we all saw. But this is just one case – police who killed Breonna Taylor and Tamir Rice and Michael Brown and Eric Garner haven't been held accountable said Dr. Hasan Kwame Jeffries, an associate professor of history at The Ohio State University and an expert on the Civil Rights and Black Power Movement. "And as the prosecution said, the police were not on trial – one officer was. But hopefully, the police were put on notice. Hopefully, they'll stop killing people. If history is any indication, they won't. But the future isn't written. Time will tell."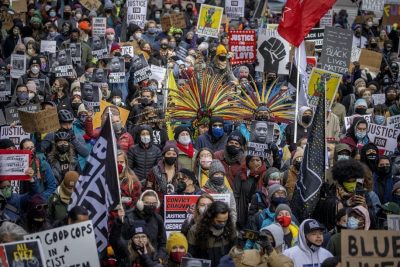 The 12-member jury found Chauvin, 45, guilty of all charges including second-degree murder, third-degree murder and manslaughter after considering three weeks of testimony from 45 witnesses, including bystanders, police officials and medical experts. Deliberations began on Monday and lasted just over 10 hours.
Dr. Lori Patton Davis, chair of the Department of Educational Studies at The Ohio State University spent the day with a lump in her throat and a pit in her stomach, uncertain if Chauvin would be exonerated.
"It was a cautious relief because it's not lost on me that there are many people, some police officers who feel that he should not have been convicted," said Patton Davis. "My hope is that people don't use this to say, 'Derek Chavin was convicted so we can go back to normal,'" said Patton Davis. "I hope people who saw the video or who have been engaged in the news, that they use all of this as a learning moment to look inward.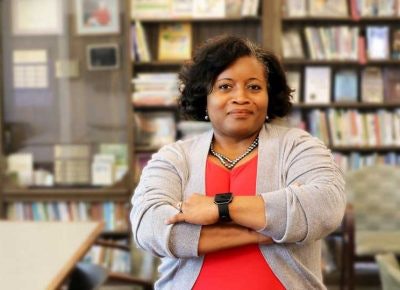 "So for me, it's not a matter of my white colleagues being involved in Black Lives Matter," she added.  "I need them to speak up in university settings. I need them to speak up in the boardroom. I need them to be advocates and co-conspirators and allies. I'm just hoping that this builds a greater entry point for more solidarity among racial groups."
Floyd's murder, which resulted in Chauvin placing his knee on his neck for nearly 10 minutes, ignited worldwide protests and forced college and university leaders to address racial justice issues on their own campuses.
"I think the verdict provided some measure of justice," said Dr. Kevin McDonald, vice president for diversity, equity and inclusion at the University of Virginia. "We still know that issues of systemic racism exist in our society. So, this is a step in the right direction. We just have to continue to move forward and be reflective as a nation to continue to kind of eradicate and maybe continue to reflect on our current systems and structures that have served as impediments to progress."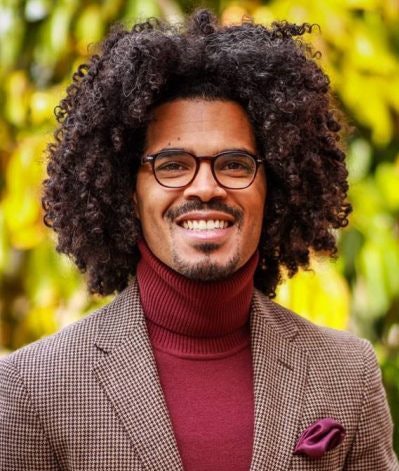 Dr. Charles H.F. Davis III, an assistant professor in the Center for the Study of Higher and Postsecondary Education at the University of Michigan said although a verdict was delivered, "justice is about George Floyd still being here."
He added: "In understanding that with the limitations that the legal system provides, that this perhaps is understood as a form of justice for some folks but largely justice for us is the absence of harm, particularly when it's carried out by the state or those that have been sanctioned to do so on its behalf," said Davis.
Still, a chorus of higher education leaders said that the tragic death of Floyd is an opportunity to broaden the discussion about systemic racism and racial injustice.
"While we know the road ahead toward racial justice in this country continues to be long and difficult, we must harness the light of this moment to lift up those who have been held down and advance long overdue change," said Peter McPherson, president of the Association of Public Land-Grant Universities. "We must work together to create an education system and economy that lifts everyone up and provides equitable opportunities for all. We must unite to reform and build a justice system that is free of discriminatory practices."
Jessica Ruf, Sarah Wood and Arrman Kyaw contributed to this story.