Some of the nation's most prominent Black scholars were among those who gathered virtually at this year's National Action Network's (NAN) annual convention, a civil rights organization founded by the Reverend Al Sharpton.
The panel, titled "The Role of Blacks Intellectuals in the 21st Century," was moderated by Dr. Jamal Watson.
The conversation began with a one-on-one discussion with Dr. Cornel West, who noted there are a variety of voices within the Black freedom struggle. West praised Sharpton for his "Christian walk, calling and vocation."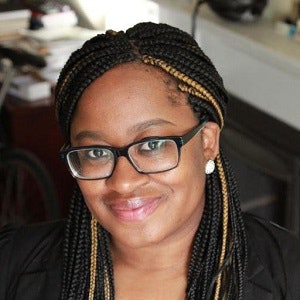 Watson said that West, who recently announced that he was returning to Union Theological Seminary after Harvard refused to tenure him, has embodied what it means to be a scholar-activist, adding that the prominent intellectual was influenced by his upbringing in Shiloh Baptist Church in Sacramento.
"Whatever text, whatever words, whatever books, whatever records, these are always various ways in which you're trying to give back," said West, author of numerous books including Race Matters. "Serve others such that whatever gifts you have are something to give to others to empower."
West referenced the late singer James Brown, calling him a "servant artist." If intellectuals could become as indispensable to the Black community as musicians, there would be an increase in political consciousness, he said.
Still, West said that he is not encouraged by what he sees among so many scholars writing about social justice issues, adding that academia has become too commodified. There is little risk taking or sacrifice, he added.
"The stress on service is downplayed," said West. "We just don't have enough folk with integrity, honesty and decency who want to tell the truth no matter what the consequences are."
Watson asked West what advice he has for young Black scholars who are working to amplify the voices of Black, brown and indigenous people within the academy. West encouraged them to be true to themselves, find their voice, and preserve their integrity, honesty, decency and solidarity with poor and working-class people.
Following the conversation with West, Watson engaged in conversation with four scholars about the role of the Black intellectual in interpreting and amplifying the voices of the freedom struggle.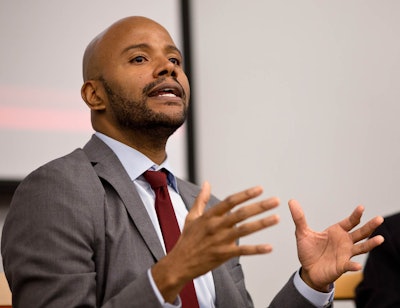 Dr. Peniel E. Joseph who holds the Barbara Jordan Chair in Ethics and Political Values at the University of Texas at Austin said that his mentors, poet Sonia Sanchez and the late Dr. Manning Marable, taught him how to connect his scholarship to the lives of real people.
Dr. Imani Perry, the Hughes-Rogers professor of African American Studies at Princeton University said part of the responsibility is for scholars to take seriously the knowledge that is embedded within communities.
"People tend to start with authors as opposed to experiences and community," said Perry, the award-winning author. "For me, it is to take seriously what we know and to put that into the formal world of ideas so that our traditions, our people, our stories are not just valued but remembered."
Dr. Ibram X. Kendi, the Andrew W. Mellon professor in the Humanities at Boston University and the founding director of the BU Center for Antiracist Research, sees the role of the Black intellectual as clarifying what Blacks experience on a daily basis.
Dr. Keisha Blain an associate professor of history at the University of Pittsburgh said that the Black intellectual should be tasked with providing historical context for contemporary movements and identifying tools that would be most useful to activists.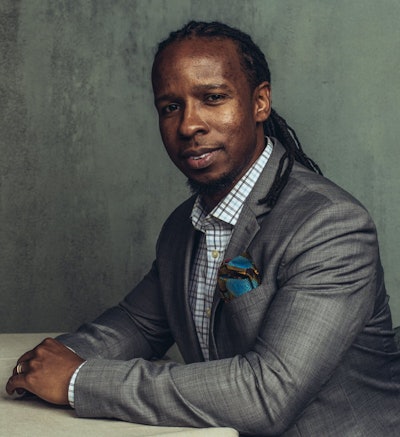 "What's core to being a public intellectual certainly is recognizing that you are not only teaching and researching and writing for academics…but you are writing and engaging a broader public," said Blain.
Kendi said that his background as a journalist taught him how to write for and provide clarity on complex issues for everyday people. He notes that graduate students are not often taught how to write opinion pieces for media outlets which can prove useful for communicating with an audience beyond academe.
"There are so many examples of individuals who certainly produced scholarship in a wide way, but also they were producing scholarship that was intentional in the service of activism," said Blain, who noted that Ida B. Wells, an educator and early civil rights leader who crusaded against lynchings, collected data to inform her writing.
"I think we're at a real epic moment in terms of both historically, but also in terms of the scholarship that's being produced," said Joseph, referring to his fellow panelists as historians, cultural critics and policy experts. The work, he noted, is interdisciplinary and transdisciplinary.
"I identify myself as someone who has the responsibility to join my labors to organizing efforts," said Perry. "The tradition demands something of us. … There are scholar-activists like we have here who are able to navigate both institutional success and being connected to the public and organizing in important ways."
Kendi said today's students are entering graduate school with a much more sophisticated intersectional analysis and a sophisticated analysis of topics like capitalism.
"That allows us to have a deeper and richer and more expansive and more specific conversations, which then allows them when they ultimately leave graduate school to be at a level that it took me years after graduate school to reach," said Kendi. "I'm excited specifically about just how expansive the Black radical tradition is.
"We don't tell them as much about the ways in which we're still getting attacked viciously and constantly…but even still, I think it's important to instill in them that confidence," he added.