Large percentages of student-parents face a number of stressors that put them at greater risk for mental health issues than non-parenting students, according to a new report from Ascend at the Aspen Institute and The Jed Foundation (JED).
The report, "Improving Mental Health of Student Parents: A Framework for Higher Education," was produced from a combination of literature reviews, analyses of national data and original study.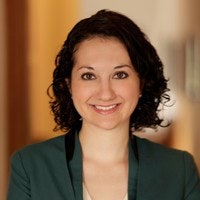 Not much scientific literature on mental health and student-parents exists, said Dr. Sara Gorman, director of research and knowledge dissemination at JED and the primary author of the report.
There are more than 4 million student-parents enrolled in undergrad and first credential pathways in the U.S., said David Croom, Ascend assistant director for postsecondary achievement and innovation and leader of the Aspen Postsecondary Success for Parents (PSP) Initiative.
The research found that 43% of student-parents reported feeling stressed all or most of the time; 40% reported feeling overwhelmed; 29% reported emotion regulation issues; 28% reported feelings of depression and 28% reported a sense of social isolation.
About 38% of student-parents reported they had considered dropping out of school in the last 30 days, a distinctly larger percentage than 25% of non-parenting students.
In general, student-parents reported feeling less welcome on college campuses, with the research showing that 54% of student-parents said that they have been made to feel less than welcome on at least one instance and just 37% said that they felt their school was supportive of student-parents.
According to the 2020 Hope Center #RealCollege Survey – one of the data sources of the report – more student-parents struggle from basic needs insecurities than non-parents, with 38% of student-parents and 19% of non-parents unable to pay or underpay rent or mortgage in the last 12 months. And 43% of student-parents and just 18% of non-parents have not paid the full amount for utilities over the last 12 months.
Mental health support specifically for student-parents is something few colleges are providing Croom said. But he highlighted one school that's been providing that kind of support: Los Angeles Valley College.
"Los Angeles Valley College (LAVC) has a family resource center – and had this resource center for several decades now – that provide a whole bunch of supports to students who are parents enrolled at LAVC," he said. "They also have a personal counselor and a mental health coordinator as part of that work."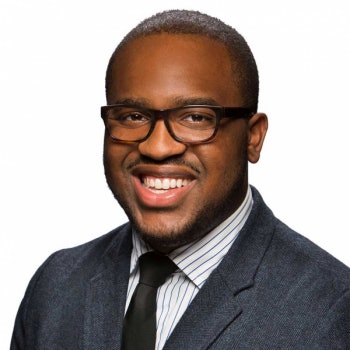 The report also included recommendations for higher ed to support student-parent mental health, including training counselors, mental health providers and faculty and staff about the unique stressors student-parents have.
"In a convening of college mental health experts and student parent representatives in August 2020, participants repeatedly raised the issue of counselors and other mental health professionals on college campuses having limited knowledge of the unique stressors and experiences of parenting students," the report noted. "This theme recurred in our qualitative research as well as in the literature review. Parenting students reported rarely using on-campus mental health resources or feeling misunderstood by counselors when they did."
Younger student-parents – under age 25 – struggle more, Gorman said.
"Really strikingly, younger student parents under age 25 were struggling so much more with their mental health, with substance use issues, with a sense of self-worth and well-being than were older student parents over age 25," Gorman said. "That's really important because that could inform administrators about how to target interventions to reach this population and also led to one of our key recommendations, which had to do with having older student-parents actually mentor younger student-parents."
Gorman noted that older student-parents exhibited resilience and were often better off in many ways emotionally than non-parenting students over the age of 25.
"Our hope is that by bringing this research to bear and recommendations to bear," Croom said, "that some of the mental health systems at these colleges will think about how to provide some specific supports for parents as part of the various apparatuses that they have already."
Arrman Kyaw can be reached at akyaw@diverseeducation.com