Next month, Eden Schiano will start college for the second time.
Her first try came last year in fall 2020 when she enrolled at Virginia Commonwealth University. She'd been looking forward to college since she was young and dreaming about theater. But Schiano didn't know she would develop an eating disorder in high school, and she never anticipated that her first year in college would be timed with a global pandemic. She also did not expect that, within weeks of attending her first virtual class, she would be diagnosed with bipolar II.
Last September, Schiano dropped out.
With the pandemic still in full swing and the student mental health crisis continuing to worsen, how should colleges prepare for the coming year? That's the question that higher education leaders are contemplating.
According to the American College Health Association and National College Health Assessment, in fall 2020, at least 27% of college-aged students reported receiving psychological or mental health assistance within 12 months of being surveyed. Thirty-one percent (31%) said that anxiety had a negative effect on their academic life; 23% said they were affected by depression.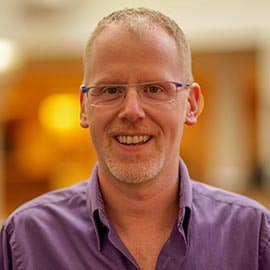 Dr. Michael Woodford, a professor of social work at Wilford Laurier University who studies mental health and well-being for marginalized student populations, said institutions need to start considering their students holistically to better support their mental health.
"The norms we've used pre-pandemic need to be shifted," he said. "How do we adopt curriculum of care, of faculty flexibility? When looking at learning outcomes, ask, 'Do you need four assignments, or can it be three?'"
He said that the pandemic only exacerbated the stressors that students are facing. "If we think about the research that exists, we know there are definite things we need to be addressing: housing insecurity, economic insecurity, food insecurity, issues of racism… all of those significant challenges are saying to universities and colleges that we need to be responsive," said Woodford.
Flexibility will be necessary to meet the problems as they arise, said Dr. Corinne Hart, an associate professor of nursing at Ryerson University who teaches community health. Part of her job focuses on the mental well-being of her students.
"It's going to require people to identify emerging problems that we didn't anticipate," said Hart. "I don't think anybody really knows the long-term impact of a pandemic."
Institutions, said Hart, need to make extra counselors or learning strategists immediately accessible to students, not someone they'd need to wait weeks to see. Further, faculty members need to know exactly what resources are available to share with a student.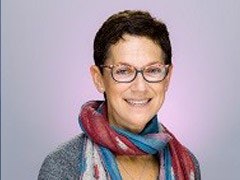 "These kids have missed a year and half—especially when you're talking about freshman, they have missed out," said Hart. "Are they going to go wild when the freedom is there, moving into residences? That may be one of those unintended consequences that we don't know yet how that will play out."
In normal times, said Hart, it was easier to assess a student's well-being just by passing them in the hall, saying hello. Without that in-person time, students weren't able to get as close to their professors to share their feelings, and that left faculty and staff in the dark.
Still, the burden of identifying solutions is largely falling solely on faculty and staff shoulders, said Hart, adding that it is also contributing to faculty and staff burnout.
"Faculty need to be mentally healthy," she said. "It's important that the institutional supports are there. Rhetoric needs to be translated into actual supports and action."
For so many, this upcoming semester presents an opportunity to access a brighter future, and Schiano is excited for her second chance to be a college student again. She will be attending Tidewater Community College, just ten minutes down the road from where she lives. She's planning  to study psychology, and she couldn't be more thrilled.
"I miss learning," she said with a smile. "I enjoy being in school. To finally be studying something I'm really passionate about, I'm ecstatic."
Liann Herder can be reached at lherder@diverseeducation.com.