Dr. Vikash Reddy
Title: Senior Director of Policy Research, The Campaign for College Opportunity
Education: B.A., government, Dartmouth College; M.S., teaching, Pace University; Ph.D., education policy, Teachers College, Columbia University
Age: 38
Mentors: Dr. Linda Fowler, Dartmouth College; Dr. Douglas Ready, Teachers College, Columbia University; Dr. Susan Fuhrman, Teachers College, Columbia University; Dr. Ester Fuchs, Columbia University; the late David Dinkins, former mayor of New York City.
Words of encouragement/wisdom: "Academia doesn't always reward the simpler writing. But more descriptive pieces that are carefully done are powerful in the policy and advocacy world. Another piece of advice: treat your writing more like a dragon to be slayed than your baby or pet project. That makes it easier to take feedback in stride to create a tighter product."
When Dr. Vikash Reddy moved to California after earning his doctorate in education policy at Teachers College, Columbia University, he first heard about "this thing called ADT," or associate degree for transfer, across the state. He didn't know how ADT exactly worked, only that eligible California students could transfer to a college for a four-year degree after earning a two-year associate degree. But he soon saw that this transfer process could be a maze for many.
Since 2019, Reddy has been senior director of policy research at the Campaign for College Opportunity, an advocacy organization dedicated to college access and equity in California. Reddy's ADT curiosity eventually led him in 2021 to create a report at the Campaign about how students can get stuck or left behind in that maze. Called "Chutes or Ladders? Strengthening California Community College Transfer so More Students Earn the Degrees They Seek," the report laid the groundwork for California to pass a bill this year that aims to streamline the transfer process.
"It was certainly a team effort," says Reddy of the report. "It shows how a policy team can really use research in their advocacy. A report like that is not just on a website or on the shelf but in the hands of policymakers, the media, the public."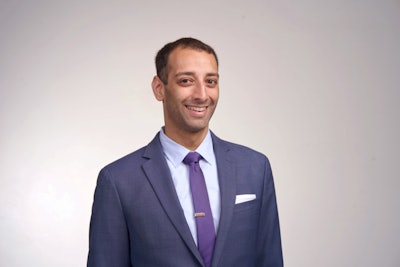 Reddy did not expect to take this non-academic route into advocacy; with both parents as college professors, he figured his career path would center on education somehow.
"I was always interested in education, but I had various thoughts over the years about how to be involved in that space," he says. "I knew there would be a focus on equity in my work. I just didn't really know at the time how it would look."
After finishing his undergraduate degree in government, Reddy taught third grade through Teach for America in New York City public schools. He then pursued a doctorate at Teachers College, thinking he would focus on early childhood education given his teaching experience. But higher ed finance research piqued his interest instead. Yet, once he got his Ph.D., Reddy was eager to reach people outside of academia to make an impact.
"His work speaks for itself," says Michele Siqueiros, president of the Campaign and the person who nominated Reddy to be an Emerging Scholar. "He can run all kinds of interesting analyses. But more importantly, I think he really recognizes the power of research to inform practice and make change."
Early on while at the Campaign, Siqueiros says Reddy offered expertise that challenged the California State University system's proposal to add a quantitative reasoning requirement in admissions. Reddy analyzed data showing how such an addition could worsen inequalities in the state, disproportionately affecting Black and Brown students.
"And then he turned around and wrote an op-ed about it that ran in the Los Angeles Times," says Siqueiros. "He was able to talk about this issue and why it was important to oppose it in a way that could connect with readers across the state. In my opinion, that's the highest form of scholarship. To not just answer questions but utilize research to help the community, to teach us how we can do better as a nation in serving scholars of color."
To make his work accessible, Reddy explains, he takes a descriptive approach to research, or reporting on the world as it is. Take the question of what academic support gaps exist among college students.
"The academic approach to that question is usually to try to explain that gap. So, let's control for X or Y to maybe find a causal inference," says Reddy. "That's all fair. Those controls are important points for policy makers. But simply saying here is the world as we see it — just giving the landscape and the analysis — is valuable and needed as well."
Reddy wishes to grow the Campaign's equity agenda in a way that continues to resonate with people. "There will always be the policy-driven stuff, but is there space for more? I'd like to work with our team and see," he says of his next steps.
Reddy adds that one mark of his growth already has been learning to own his voice as a researcher. He sometimes asks himself if the questions he poses with the Campaign are "the right ones, the important ones. And even beyond that, do my opinions matter?" Yet on a recent panel, when someone asked how he would study a higher education issue, Reddy caught his self-doubt in time.
"I could have said to that person, 'Why would you ask me when there are four faculty members here with more traditional academic experience?'" says Reddy. "But I realized no, I am in fact qualified to share my thoughts on what we should be studying. My voice does count."
This article originally appeared in the January 20, 2022 edition of Diverse. Read it here.