In 2021, ten states passed laws restricting discussions of race, racism, and gender in schools, banning discussions conservative lawmakers deemed divisive. Florida recently and more explicitly banned discussion of anything that might make White students feel "discomfort" around the role racism has played in shaping American society, the latest affront in what has become a political war over critical race theory.
However, sociologists and many ethnic studies faculty members say critical race theory isn't even taught in most courses at the collegiate level — and certainly not in K-12 classes.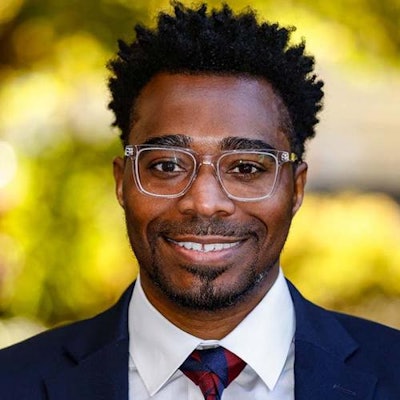 "Critical race theory has become a boogeyman," says Dr. Rashawn Ray, a professor of sociology and executive director of the Lab for Applied Social Science Research at the University of Maryland, College Park. "Any sort of discussion about race is being framed as critical race theory, and those who simply want to oppose children learning about racial inequality."
For several years, Ray has taught a course called "Why are we still talking about race?" According to its syllabus, the course "explores the major debates and assumptions that construct individuals' perceptions of what race is and how race matters. Using various sociological theories, social psychological theories, and subcultural approaches, this course will give students a historical and present day frame with which to view race and ethnic relations in the twenty-first century."
Critical race theory is not one of the theoretical frameworks he uses. Not even in a course that is explicitly about race. 
"Critical race theory has become a political flashpoint," Ray says. But it's not the primary framework most faculty members – outside of legal scholars — are using. And in K-12, it's even less prevalent. In fact, zero K-12 schools in the United States use the framework in their curriculum. 
"There's actually not one K-12 school anywhere in the nation where critical race theory is a part of their curriculum — it's just not," says Dr. Cynthia Tyson, a professor of multicultural and equity studies in education in the College of Education and Human Ecology at The Ohio State University. "It was never there. If anything, [the debate around it] has created and made a space to look at diversity and equity and inclusion and justice [in K-12 schools] and to have that conversation through maybe a critical race theory lens that wasn't there before."
But that isn't stopping states from railing against "the boogeyman" — and it is having an impact at some public institutions in conservative states. 
A coordinated effort
According to PEN America, a New York-based nonprofit that focuses on free expression through the advancement of literature and human rights, between January and September 2021, 54 bills were introduced in 24 states to limit the ability of educators at the K-12 and higher ed levels to discuss racism and particularly the way it has shaped American systems. 
While most of the 2021 bills focused on K-12 education, a new wave of laws in 2022 is taking aim at institutions of higher ed — and consequences for institutions that violate the gag orders could be grave, including a loss of state funding. There have already been some repercussions. In Iowa, one of the states where higher ed was specifically targeted in 2021, a Q&A from Dr. Jonathan Wickert, Iowa State University's provost, advised faculty members not to "draw scrutiny" of their classrooms by "evaluat[ing] the language used to describe your programs and events" and to avoid assigning mandatory readings or leading course sessions that seek to critically interrogate the role of race and racism in shaping the country. 
The bill, signed into law June 8, 2021 by Gov. Kim Reynolds, prohibits "assigning fault, blame, or bias to a race or sex, or to members of a race or sex because of their race or sex, or claiming that, consciously or unconsciously, and by virtue of persons' race or sex, members of any race are inherently racist or are inherently inclined to oppress others, or that members of a sex are inherently sexist or inclined to oppress others," and ​​"ascribing character traits, values, moral and ethical codes, privileges, status, or beliefs to a race or sex, or to an individual because of the individual's race or sex." 
Banned topics include the notion that "the United States of America and the State of Iowa are fundamentally or systemically racist or sexist," and "meritocracy or traits such as a hard work ethic are racist or sexist, or were created by a particular race to oppress another race."
Although a bill passed in Oklahoma did not specifically mention institutions of higher education, Oklahoma City Community College canceled a course about White privilege for the summer semester of 2021 to avoid negative backlash. For adjunct faculty member Melissa Smith, it has been her main course at the university for several years. 
In a Feb. 1 report from PEN America, authors Jeremy C. Young and Jonathan Friedman wrote, "it's not just the number of bills that demonstrate the extent of the problem; a close read reveals lawmakers becoming bolder and more creative in their efforts at censorship, creating all manner of new rules about what can be taught in college classrooms and how such restrictions should be enforced."
For example, a Mississippi bill introduced this year would ban any teaching that "the State of Mississippi is fundamentally, institutionally, or systemically racist" or that "racial equity…should be given preference in education and advocacy over racial equality."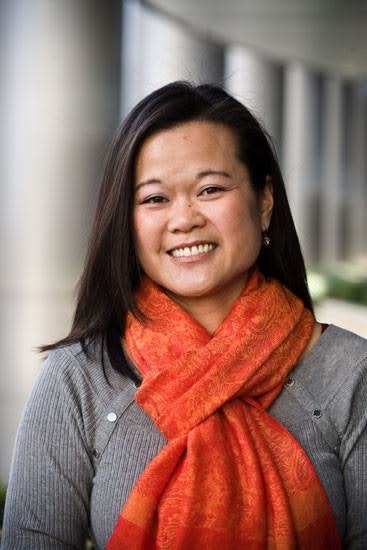 Any violations by any faculty members would result in the college losing access to all state funding — and this extends to faculty members of Mississippi's four public historically Black colleges and universities, which are already disproportionately underfunded.
Dr. OiYan Poon, associate professor of higher education leadership and director of the Race & Intersectional Studies for Educational Equity Center at Colorado State University, says the fight against critical race theory is just the latest pushback against diversity in higher education.
"This is a longstanding culture war," she says. What's new, however, is that "efforts are even more coordinated." Closer examination reveals that those who fund the anti-critical race theory movement in K-12 and higher ed have also long funded the anti-affirmative action movement in higher education. 
"There's been a longstanding movement for civil rights and anti-racism action (not just in education, but across systems in the U.S.)," Poon says. "And every time, there has been backlash. … Because the system of inequality will benefit some, and in this case, racism and systemic inequality benefits White-identifying individuals. The push for equity undermines that."
After baby boomers, Gen Z — those who are currently 25 years old and younger — comprise the largest number of people in the country, says Ray. And if they're taught that racism undermines all of the structures in the country, it will impact their voting habits. Such a concept has prompted backlash from those who would seek to stifle discussions of the impact and influence of race in the country's political and social systems to preserve their own power.
And schools are the perfect place to take up any fight, "because people are really emotionally tied to schools," Poon says. Indeed, federal desegregation efforts gained traction after the 1954 Brown v. Board of Education ruling. And just like in the Civil Rights Movements of the '50s and '60s, those who oppose the movement are leveraging both political means and "other ways of terror" to silence those who are pushing for change.
Poon herself has received threats mailed to her home and says she knows of multiple colleagues who have received threats from people leveraging fear tactics "to try to silence people from doing research on systemic inequality." 
"I have colleagues who have received mail at their homes with just pictures of their child, at a playground. No words, just to say, 'I know where you live, and I know where your children are,'" she says. "I'm doing this decades-long career of researching and teaching around anti-racism and critiquing systems of oppression, but my child didn't sign up for this life."
"There's a palpable fear I think among a lot of scholars, especially scholars of color, who are trying to fight this blowback at sometimes very personal costs," adds Poon.
Students push back
But the political push against critical race theory has only increased students' interest in the field, and consequently, its global popularity. 
"Our critical race theory classes are full, with waiting lists," Tyson says. "Some of the critical race theory scholars in the field have never been busier, in terms of being invited to speak or asked to talk about it." 
Even colleagues in other departments are asking for primers on critical race theory so they can work it into their engineering or medical courses, for instance, which Tyson says is a critical race theorists' dream. "Everybody on the globe knows what critical race theory is, or at least they're asking about it or talking about it," she says.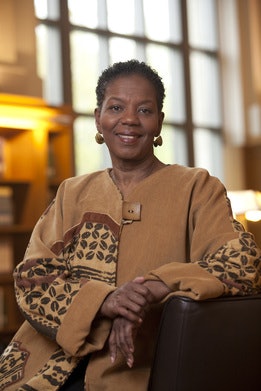 "It's important for the process for the ordering to be made clear: Students in class are saying, 'We are trying to understand this and make sense of this,'" says Ray. "My job as a professor or instructor is to fill that gap. … It's the same process we use for everything else, but the spreading across disciplines is because we're in this moment of racial awakening."
Tyson, who also lectures at The Ohio State College of Medicine, says she's been thrilled to have colleagues reach out to her to better understand critical race theory and the ways it might help explain some of the persistent health disparities — from the disproportionate number of deaths from COVID to why economically fragile people end up in the emergency room more often than others. 
"They're always looking at new ways to report the data, and so critical race theory — because that's what it is, it's a theory to help you analyze data — is giving them a new lens to do that," she says.
Not only that, but higher ed administrators and leaders of organizations outside of academia are beginning to explore the ways that critical race theory can help them understand everything from low enrollments of students of color to why the face of the college administrator hasn't changed much in over a century. 
"In this moment where higher education is also being scrutinized and analyzed for not being as diverse as it should be, particularly at the upper ranks … it makes sense that these organizations — from universities to medical schools to law schools — are using it to analyze themselves," says Ray. 
And this is actually better than the originators of critical race theory could have hoped when they first developed the framework. After all, this is how it was intended to be used.
"Derrick Bell would be so proud," says Tyson, referencing the now-deceased former Harvard Law professor who was one of the fathers of critical race theory. 
This article originally appeared in the March 3, 2022 edition of Diverse. Read it here.