Elon University has launched a health and wellness initiative for students, faculty, and staff, HealthEU.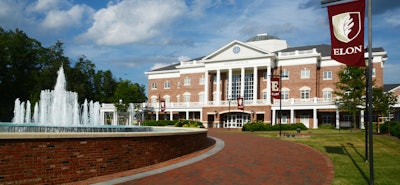 HealthEU aims to provide access to resources, educational tools, and support while helping develop long-term personal wellness values. The initiative includes a website that displays news, updates, and events.
"Personal and community health and well-being are increasingly important to all members of the university community, and Elon can be a leader in ensuring people have what they need to be safe, healthy and fulfilled," said Dr. Jon Dooley, vice president for student life at Elon. "HealthEU is designed to connect students, faculty and staff with the broad range of resources that Elon has now and will continue to build out in the coming years. It's a comprehensive effort that will foster education, relationships and engagement."
HealthEU aims to focus on a multi-dimensional approach to well-being, with its six pillars relating to community, emotions, finances, physical state, purpose, and social state. Each dimension has a searchable database of programs, events, and resources.
Elon also expanded its partnership with 24/7 mental telehealth support service TimelyCare this year. New services will be scheduled counseling, health coaching, group sessions, and access to psychiatry services.