Broadcast journalist Robin Roberts will be honored with a Lifetime Professional Achievement Award by the new Center for Sports Media at Seton Hall University.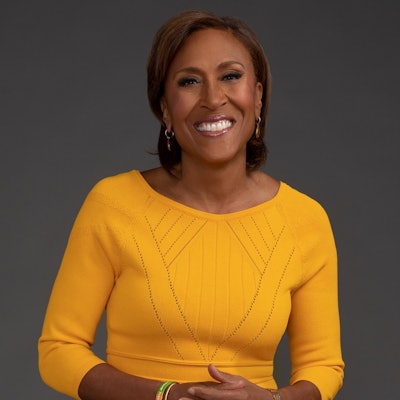 The award will be given at a Sept. 15 gala at New York City's The Lighthouse at Chelsea Piers.
Roberts has had a decades-long career with ESPN and "Good Morning America."
"We are proud to be honoring Robin Roberts at this momentous occasion," said Dr. Renee Robinson, interim dean of Seton Hall's College of Communication and the Arts. "She has helped convey countless powerful stories that touch our lives, while exercising the highest journalistic standards through her lengthy and rich career. Her identity as a woman of color in a field historically dominated by men is a beacon of hope for many young people studying sports media at Seton Hall."
Roberts has been lauded across the years with numerous accolades, including Emmy Awards, being voted "Most Trusted Person on Television" by a 2013 Reader's Digest poll, The Walter Cronkite Award for Excellence in Journalism, and being inducted into the Broadcasting & Cable Hall of Fame and Sports Broadcasting Hall of Fame.
"At the Center for Sports Media, we are connecting the next generation of sports media professionals with the tools they need to lead and succeed in a competitive industry," said Jane McManus, former ESPN reporter and columnist and the Center's inaugural executive director. "Although our faculty is unparalleled, we couldn't do it without shining examples of women and men in the field who have reported with dignity and empathy. Robin Roberts is one of those examples, and we're thrilled she will be joining us to officially launch the Center."
Roberts – a two-time cancer survivor – has also partnered with Be the Match to raise awareness for the need for bone marrow donors.