Connecticut State Colleges and Universities (CSCU) has joined a nationwide collegiate partnership founded by Grand Valley State University (GVSU) aimed at empowering high school students to contribute to improving higher education.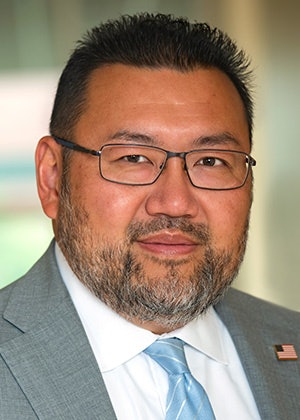 The REP4 Alliance – REP4 stands for Rapid Education Prototyping – allows diverse students to learn design thinking principles at regional REP4 summits and use them to come up with new equitable higher ed programs and pathways. Then, the best ideas are developed into prototypes by partner schools.
Students can also apply for scholarships, receive stipends, and participate in pathway programs to attend partner schools.
With this move, CSCU becomes the first U.S. statewide system of higher ed to join. Other partners include GVSU; Amarillo College; Boise State University; Fort Valley State University; San Diego State University; and Shippensburg University.
"CSCU seeks to advance equity and justice through educational opportunities," CSCU President Terrence Cheng said. "As the first statewide system of public higher education to partner with REP4, we are proud to be advancing those ideals by empowering students to innovate and truly have a voice in their own education. We look forward to working with our fellow member institutions to drive positive, student-led change and improve our system of higher education as a whole."
Eastern Connecticut State University will help create an alliance-wide financial literacy prototype. Western Connecticut State University will leverage Arts and Technology toolsets to deploy the system's first REP4 regional summit next summer.
GVSU will host the second annual virtual REP4 National Convening Sept. 22.