Indiana University will launch the IU Bloomington Faculty 100 initiative, which aims to recruit 100 tenure-track faculty to its Bloomington campus. The move comes amid nearly 12% enrollment growth for the campus since 2012.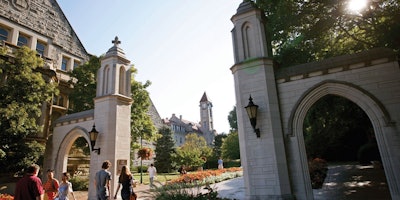 "Now is the time to invest directly in the very heart and future of our great university -- in faculty who are essential to student success, to cutting-edge research, and to our university's ability to contribute to the success of our communities and our state," said Indiana University President Dr. Pamela Whitten.
IU Bloomington Provost Dr. Rahul Shrivastav will oversee the initiative and work to find where there is instructional need and emerging research opportunities.
"IU is well positioned to attract promising faculty," Shrivastav said. "I look forward to collaborating with the deans, faculty and other members of the campus community in making those determinations."