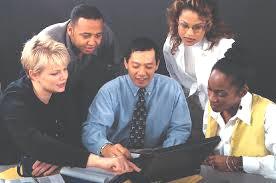 WASHINGTON ― New research has exposed an exception to the higher-education mantra that people with degrees earn more than people without them.
The research, conducted under the aegis of the Center for Analysis of Postsecondary Education and Employment and focused on community colleges, confirms the widely accepted belief that many graduates make more than people without degrees.
But it also found that the large proportion of community-college students who major in the liberal arts, humanities, and general studies and have not gone on to earn bachelor's degrees receive little or no financial advantage at all in exchange for their time and tuition. Nor do recipients of many newly trendy professional certificates.
Researchers speculated that students at community colleges may end up in the liberal arts because there's not enough room in nursing or technical programs, or because they're not aware of the earnings implications.
There are limitations to the data. For example, it doesn't track whether those humanities majors ultimately transfer to four-year universities and colleges and boost their income by earning bachelor's degrees. And because of differences in the way higher education and earnings information is tracked, there are variations in the way the research was conducted in various states.
In Florida, however, where researchers followed students from the eighth grade through the end of their educations, 55 percent of those who went to community colleges ended up in liberal arts or general studies programs, which also have among the lowest graduation rates and lowest earnings.
The results are likely to turbo-charge the ongoing debate about whether the purpose of a higher education is to impart knowledge or vocational skills.
In Michigan, 40 percent of students at community colleges took liberal arts courses, and their degrees gave them no income advantage at all over classmates who enrolled but never graduated.
Florida students who received bachelor's degrees made 61 percent more than their peers who never went to college, while those with associate's degrees made 34 percent more, the research found.
Michigan men who graduated from community colleges made 12 percent more and women 32 percent more than those who enrolled but never finished. Neither men nor women saw any bump in earnings from short certificate programs, and men also saw zero premium from long certificate programs, though women benefited from long certificate programs with an additional 13 percent in their paychecks.
In North Carolina, women with community-college degrees earned 61 percent more than women without them, and men 25 percent more. But the premium for women with degrees in the liberal arts was only a fifth as much as for women with associate's degrees in the sciences, and for men it was zero.
Researchers speculated that the difference between what men and women earned stemmed from the fact that women were more likely to go into nursing and other health fields, which pay more than other careers.