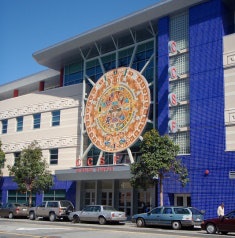 In the last two years, City College of San Francisco, one of the nation's largest community colleges, has seen its student enrollment shrink by more than 20 percent, from more than 100,000 students to fewer than 80,000, according to college officials.
Several top administrators have also departed, according to a board member. ­The California Federation of Teachers, the union that represents the college's faculty members, says the size of its collective bargaining unit has shrunk from more than 1,800 to fewer than 1,600.
­The college's woes began two years ago when its accreditor, the Accrediting Commission for Junior and Community Colleges (ACCJC), determined that, although the college was academically sound, it had significant funding and administrative issues. ­The agency gave the college eight months to prove that it was viable and could fix its problems.
In July 2013 the agency announced it would revoke the college's accreditation.
Members of the college community cried foul. ­The accreditation agency's actions angered residents of the San Francisco area, who have been served by the college for more than 75 years.
"­The college generates millions of dollars for the local economy," says Rafael Mandelman, a lawyer who was elected to the college's board in 2012. ­The board has since been suspended as a result of the accreditation crisis.
"Every single industry in San Francisco relies on graduates of City College, whether it's restaurants, businesses that need people with technical skills, those working in the nursing profession, hospitals, and thousands and thousands of new immigrants," says Mandelman.
"One of the things the college is faulted for is having too many students who take non-credited courses, but many of those students go on to take credited courses," he adds. "City College provides pathways to universities. It provides pathways to a job."
Fighting back
Early in fall 2013, attorneys for the city of San Francisco filed a lawsuit to stop ACCJC from revoking the college's accreditation. In the lawsuit, the city's attorneys alleged that ACCJC treated City College unfairly during the accreditation process.
"It comes down to basic fairness," says Dr. Tim Killikelly, a professor of political science at City College and president of AFT 2121, the union that represents the college's faculty members.
"­The college was not treated in a fair way. ­The issues the commission talked about had to do with governance and finance. In terms of education in the classroom it has never been an issue. In some areas the college outperforms other community colleges (in the state), especially with unprepared and underprepared students.
"Now we find out from evidence in the court that the (accreditation agency's) visiting team voted unanimously not to give City College a show cause order and wanted a lower level of sanction."
A lower level of sanction would have been much less severe than a loss of accreditation.
Closing arguments in the lawsuit were made in early December, and San Francisco Superior Court Judge Curtis Karnow has said he will rule this month.
Faculty and staff, members of the suspended board, and city officials say they fear for the future of the college.
The crisis facing City College has intensified the spotlight on the frustrations sometimes confronted by community colleges when they come up for accreditation, including the all-powerful monopoly status enjoyed by some accreditors.
Community college teachers, board members and union representatives say the situation in California is unusual because that area, as well as Hawaii and the Pacific territories, uses an accreditation agency that focuses solely on community and junior colleges.
Having large and powerful universities or university systems in the mix, with their ample financial resources and network of alumni and boosters, they say, could significantly change the dynamics of the relationship between colleges and regional accreditation agencies.
An AACJC representative said President Barbara Beno was not available for comment.
Standards and accountability
Some of the disagreements between community colleges and accreditation agencies stem from differences in interpretation of standards.
"One of the challenges of accreditation is sometimes there is a challenge of how colleges perceive standards are interpreted," says Kent Phillippe, associate vice president for research and student success at the American Association of Community Colleges (AACC), which counts about 900 of the nation's approximately 1,130 community colleges among its members. "There are lots of different aspects to it, and they may perceive things differently from how the accreditation body might."
In the past year, AACC, in collaboration with many community colleges, has introduced a voluntary framework of accountability (VFA), which measures a variety of outcomes that include student progress, completion and transfer measures, and job placement for those in career and technical workforce fields.
Dr. Charles Cook, provost of Austin Community College, says the VFAs create "metrics that are especially relevant for our sector and perhaps less so for universities—such as the success of part-time as well as full-time students, success of students in developmental and other non-credit programs, (and the) success of students in programs preparing students for work/careers.
"Such 'metrics' will engage community colleges in conversations to establish appropriate benchmarks by which we can measure improvements and ensure our public that we are performing our mission well," says Cook.
Phillippe says that, in addition to serving as a resource for colleges and giving them the ability to benchmark data, it "helps them get a better understanding of their mission and their ability to use data to see how they are making progress. It's not a be all and end all for accreditation, but it's a tool to show how they are paying attention to things that matter."
Austin Community College is accredited by the Commission on Colleges of the Southern Association of Colleges and Schools. Cook says the commission has done a good job in shifting its principles of practice from a narrow focus on inputs, such as the number of books in the library, the square feet in the buildings and the number of professors who have advanced degrees, to a broader focus on outputs, such as what students have learned and how the college knows it.
But he says there are still areas that cause disagreements between colleges and the commission.
"An example is that of teaching credentials for faculty when a course is intended for transfer," says Cook. "There are some members of the commission who will insist on a (certain credential) for a music-faculty member who might not have that credential but who has otherwise demonstrated outstanding knowledge and/or skill in gaining wide acclaim as a musician. I think we need more flexibility in hiring and credentialing faculty who have clearly mastered their subject matter."
The disagreements between colleges and accreditation agencies manifest themselves in different ways. In 2006, City College received full accreditation from ACCJC without any sanctions, says Killikelly. The college comes up for accreditation every six years.
"As always, they made a series of recommendations" after granting City College re-accreditation, says Killikelly, who joined the faculty in 1997. "They gave us things to look at and address. When the college reported on them to the commission, the commission accepted the report. Then when the crisis happened in 2012, the commission claimed that it had told the college in 2012 all the problems but that the college had refused to address them.
"A deficiency needs to be corrected in two years. A recommendation is something you work on over time. That's why we had a long 300-page complaint against the commission."
Phillippe says that sometimes colleges struggle with keeping up with new standards set up by accrediting commissions.
Still, he calls what is going on with City College "somewhat unique."
In the meantime, City College officials are cautiously optimistic about the future. They are hopeful that a positive outcome of the court case could go a long way toward saving the college.
"What we are hoping for is a do-over of (the) accreditation process that is fair and free of conflict of interest and a sufficient number of academics on the visiting team," says Killikelly. "If we have a best-case scenario, we would win on all points of the law and go back to 2012 and start a new accreditation process."