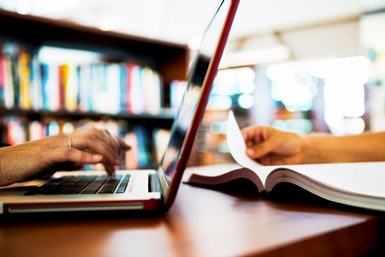 In just the last year or so, Tennessee adopted a plan for free community colleges, as did Chicago and the Community College of Philadelphia. Now the Oregon state legislature is debating whether to institute a similar program.
State senator Mark Hass put forward SB 81 this past February, a bill that would make community college free for qualified high school graduates in Oregon. To qualify for free tuition, students would have to be state residents and have graduated from high school within the past two years before starting classes and meet certain academic standards. Students would also have to pay $50 per course.
According to a study prepared for the state, the estimated cost of such a program would be $25 million. The Higher Education Coordinating Commission looked into different ways to make college affordable in 2014. Paying the tuition, housing, food and transportation costs of all Oregon adults without a degree would cost $250 million, the report found. Instead of such a comprehensive approach, the program will pay only for tuition using a "last dollar" scholarship. Students must apply for federal and state aid, which is expected to cover 75 percent of the cost, and the state would chip in the rest. The total cost to the state is estimated to be about $25 million.
Hass has repeatedly said that there is an economic argument to be made for free community college, pointing out that someone without a postsecondary degree or certificate has fewer opportunities for gainful employment.
In an op-ed published in the Oregonian, Hass and Representative Mark Johnson wrote, "Most of us agree that without some kind of training or education after high school there is often a well-worn path to poverty. And poverty is expensive. A lifetime of food stamps is much more expensive than the annual community college tuition of $3,000."
Whether the bill passes still remains to be seen. The program would take effect in 2017-18, but a host of recent reports and audits found that the state's 17 community colleges grapple less with enrollment issues and more with graduation and completion rates.
An audit released in May by the Oregon Secretary of State found that only 24 percent of community college students who started in 2007-08 completed a degree or certificate within seven years. To improve outcomes, the audit recommended that community colleges prioritize student success initiatives. The audit also found that state investment is too low to fund the requisite programs in a comprehensive way.
"[The findings] clearly show that Oregon's community colleges have done a good job of identifying and developing strategies to help students succeed, and we are proud of that work. However, as the audit says, our ability to better serve our students has been hamstrung by anemic funding and lack of capacity for analysis," said Andrea Henderson, executive director of the Oregon Community College Association, in a statement in May.