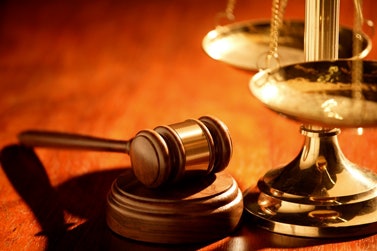 Borough of Manhattan Community College and the chair of its Business Management Department must continue defending a race discrimination suit by an adjunct professor of Nigerian descent, a federal judge has ruled.
U.S. District Judge J. Paul Oetken rejected a defense request to dismiss the Section 1981 civil rights suit filed by David Okor, who claims the college discriminated by repeatedly refusing to promote him to a full-time position.
The suit originally also alleged national origin and age discrimination but Okor dropped those claims.
According to the decision, Okor joined the adjunct business faculty in 1985. The same year, he allegedly began to ask about full-time opportunities but was falsely told that there was a budget-related job freeze in effect for full-time professors, despite the fact that the college did make such hires.
He continued to ask unsuccessfully for a promotion through 2012. Meanwhile, the college promoted a White female adjunct "with fewer qualifications to teach business" to a full-time opening in 2011, the suit contends.
The college and department head moved for dismissal on the grounds that Okor waited too long to sue and that the suit was "implausible."
In his decision, Oetken said it would be premature to toss out the case because of a factual uncertainty about whether a promotion would have meant a substantial salary increase for Okor and a change in his "privileges, responsibilities and status, both within the Business Department and at BMCC more generally."
In addition, Oetken found an unresolved factual dispute on when the statute of limitations period began.
Last, Oetken found that Okor stated a "plausible claim" against the college.
"Okor has alleged that he is a member of a protected class, that the defendants, by promoting a Caucasian adjunct professor with fewer relevant qualifications than he had, intentionally discriminated on the basis of his race and that the discrimination concerned conduct within the scope of Section 1981," the judge wrote.
He ordered pre-trial discovery on the questions of when Okor's claim arose and about "the changes in responsibility and status when a business professor is promoted from an adjunct position to a full-time position."
#
A federal judge in Baltimore has dismissed a racial discrimination and retaliation suit by a former long-time library technician at Towson University but left the door open for her to refile the case.
Darcel Cobb, who is African-American, was hired in 1989 and placed on administrative leave and then fired in 2010. During that period, she made various discrimination complaints against the university.
The suit claims that she became the subject of harassment after her African-American supervisor left, and that Towson treated her White colleague more favorably than her. For example, she contends that she received lower job performance evaluations although the colleague's performance was actually worse.
"Race was obviously the major factor for the daily mistreatment," the suit contends.
Towson countered that it dismissed Cobb solely because of poor work performance, and Cobb acknowledged that she had been accused of overspending on library materials and of verbally berating a co-worker.
U.S. District Judge Ellen Hollander found that Cobb "has sufficiently stated that she suffered an adverse employment action—namely, she alleges that she was terminated" but agreed with Towson that she failed to present enough facts "to show plausibly" that the university "terminated her in retaliation for prior protected activity or because of her race."
Hollander said Cobb can refile her suit "with additional supporting factual allegations."
Cobb, who represents herself in the case, is seeking back pay, $400,000 in compensatory damages and punitive damages.