According to results from recent National Association for College Admission Counseling (NACAC) research, high school counselors on average feel prepared to advise students about community colleges and believe the community colleges offer relatively simple application and enrollment processes.
But, the research report "Community Colleges and Transfer" also determined that several counselors don't feel as prepared about local college transfer policies and for-profit college comparisons, according to a NACAC report.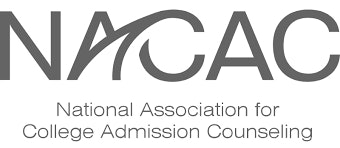 "Community colleges are an integral part of the nation's higher education system, and the two-year to four-year transfer path has become a more common and viable pathway to a baccalaureate degree," the research brief said. "As students consider their postsecondary plans, secondary school counselors have an important role to play in helping students understand the opportunities available at community colleges — whether it be to prepare for a vocation through certificate/licensing, to earn an associate's degree, or to ultimately transfer in pursuit of a four-year degree."
NACAC provided questions from its 2017-18 Counseling Trends Survey to learn more about secondary school counselors' attitudes regarding community college offerings and their preparation to talk about various community college and transfer topics with students and families.
Findings from the report include:
Just over half of counselors (55 percent) had received professional development on advising students for community college enrollment in the past three years.
Eighty-two percent of counselors strongly agreed that community colleges offer relatively easy application and enrollment processes and 72 percent said the community colleges had strong vocational/technical programs. However, most counselors reported less positive attitudes about the academic rigor of community college coursework and the ease of transfer to four-year colleges.
Counselors at public schools were 42 percent much more likely to strongly agree that community colleges offer rigorous academic coursework when compared to their private school counterparts (23 percent).
The highest levels of stigma were reported at private, non-parochial schools. Counselors at more than half of private, non-parochial schools indicated that community college transfer was very stigmatized among parents/families (61 percent) and students (53 percent). Twenty-four percent of survey respondents from private, non-parochial schools reported that community college transfer was very stigmatized among the administration, compared to only 10 percent of private, parochial schools and four percent of public schools.