West Virginia legislatures and post-secondary officials have expressed their support for recently passed Senate Bill 1, legislation that supporters say could open new economic opportunities and establish an industry talent pipeline in West Virgina's community colleges.
Lawmakers from both houses passed SB1 toward the end of a recent meeting, creating the West Virginia Invests Grant Program. The new program would cover the remaining tuition and fees left after other grants and scholarships have been used.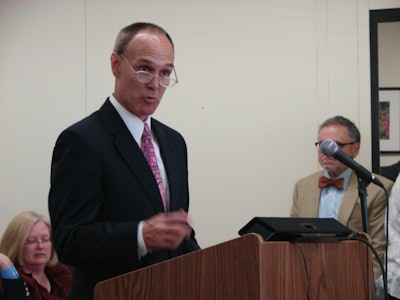 Student loans are not required to be used in order to be eligible for the program.
The legislation was first introduced by Senate president Mitch Carmichael, R-Jackson during the 2018 session that was approved in the Senate, but wasn't considered in a House committee meeting, according to the WV State Journal.
"This bill pays for itself 10 times over with the advent of last-dollar-in, so it's kind of been messaged a little differently," said Carmichael. "It's a very minimal investment for the state of West Virginia and removes financial barrier. It gets our workforce trained and provides a good job path for these folks."
"This bill provides two major opportunities," said WV Council for Community & Technical College Education chancellor Dr. Sarah Tucker. "The first is to increase and improve in-demand pathways from K-12 into higher education. The second is to give our residents who otherwise did not have the financial means to go to college the ability to attend and better themselves and their careers."
Students eligible for the new grant program are required to maintain a 2.0 GPA or above, be enrolled in at least six credit hours per semester, complete community service and commit to staying and working in the state for two years after graduation. If grant recipients end up not staying in the state for that time frame, they will pay the grant money back.
However, there are exceptions for those who go out of state for military service, a half-time course of study at an accredited institution or injury resulting in disability.
Dr. Johnny Moore, president of Pierpont Community & Technical College, said the bill's passage is a "transformative movement in the history of higher education."
"I believe SB 1 will be a game-changer in terms of helping us to create a college-going culture within the great state of West Virginia," Moore said. "It will help us as a state to get out of this one-size-fits-all mindset."
Leah Payne, head of communications at Marshall University, said the program will help provide more students into four-year institutions.
"Marshall University believes that helping West Virginians defray the cost of higher education is a plus because it gets more students into the pipeline," she said. "This legislation will do that."