The San Diego Community College District Board of Trustees has voted to name San Diego City College's Arts and Humanities building after retiring Chancellor Dr. Constance M. Carroll, honoring her work over 17 years.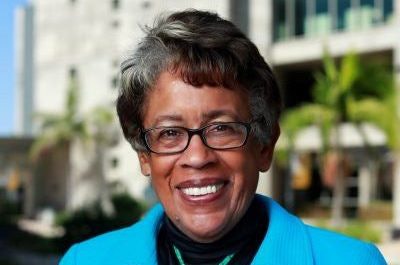 The building will be located on City College's downtown San Diego campus. The board also voted to grant Carroll the title of chancellor emerita.
Carroll is set to retire from her position on Jun. 30. She was appointed to the National Council on the Humanities, which oversees the National Endowment for the Humanities, by then-President Barack Obama in 2011. She served from Jun. 1, 2011 to Jan. 26, 2016.
Carroll holds a bachelor's degree in Humanities and a master's degree and Ph.D. in the Classics (Ancient Greek and Latin).