Nashville State Community College (NSCC) will be helping financially support students pursuing a degree or technical certificate who were formerly incarcerated, Clarksville Online reported.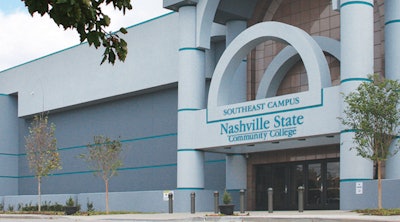 The students – both full or part-time – will have access to funds for college-related costs, such as textbooks, supplies, and potentially tuition. Recipients can receive up to $2,686 a semester, which will be given during a student's bridge semester, the first semester in which they are released from prison.
This move comes as a result of The Doochin Family Trust partnering with the school and Nashville State Community College Foundation to create an annual $20,000 scholarship fund for returning citizens.
"Higher education is a gateway to stop the revolving door of recidivism, and as a result making our communities safer and saving millions of taxpayer dollars," said Dr. Julie Doochin, founder of the Tennessee Higher Education in Prison Initiative. "Nashville State plays a critical role in serving all populations with their quality instruction and welcoming and inclusive attitude."
"Nashville State has been on a mission to create and clear pathways for our students, with an emphasis on completion and post-completion success," said NSCC President Dr. Shanna L. Jackson. "We would not be able to carry out our work without the support of organizations such as the Doochin Family Trust. We are grateful for their partnership and the belief in returning citizens looking to better their lives and that of their community."