This fall, Chicago residents will be offered the opportunity to earn an Associate of Applied Science (AAS) degree with a focus in Criminal Justice, at no cost. The program can be finished in as little as 12 months, and students will have the option to apply to the Chicago Police Academy (CPD) and waive the Department's entrance exam. This partnership with Olive-Harvey College and the CPD is an effort to encourage more Black and Latinx students to consider a career in law enforcement.
Dr. Kimberly Hollingsworth, president of Olive-Harvey College, said that the "One Year and Out" City Colleges of Chicago Criminal Justice program is agile enough to respond to the social issues raised nationwide about community policing in recent years.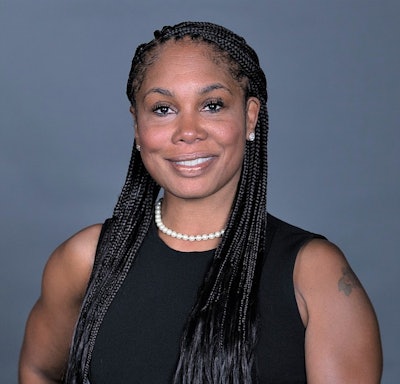 "This just makes a lot of sense, especially for the city of Chicago and the distrust a lot of Chicago Police Departments are perceived to have," said Hollingsworth. "One of the mantras that we've been using is 'be the change you want to see,' so what better way to do that than to actually participate in this program and eventually become a Chicago Police Department police officer."
The degree is a 60-credit hour hybrid program emphasizing ethics, diversity, inclusion, and critical thinking. Students can earn 48 credit hours over four, eight-week periods and 12 credit hours in the summer.
This program is part of a long-term effort to diversify the CPD. According to a 2021 report by Chicago Inspector General Joseph Ferguson, the CPD has struggled to hire an adequate number of Black applicants to reflect the city's racial makeup. The report noted that in the CPD initial application process during the review period, 37% of CPD applicants were Black in a city where 30% of the population is African American. But by the end of the process, only 18% of all candidates invited to the police academy were Black.
Diversity in law enforcement, experts note, can substantially help reduce use of force. In a 2021 study, Black and Hispanic officers made far fewer stops and arrests and they used force less often, especially against Black civilians.
Dr. Brandon Nichols, senior vice president of Academic Affairs at Olive-Harvey College, a predominantly Black institution and an emerging Hispanic Serving Institution, said that he is excited to offer Black and Brown students a career pathway to make an impact in their community through the CPD. He said that he hopes to see a rise in the number of Black men in the program since there has been a rapid enrollment decline of Black men overall at Olive-Harvey College.
"There is a shortage of Black men, not just in higher education, but in many of our workforce," said Nichols. "So, this really is how we're able to use our workforce partner in order to meet our needs, but also to truly meet the needs of the community and the neighborhood that we serve."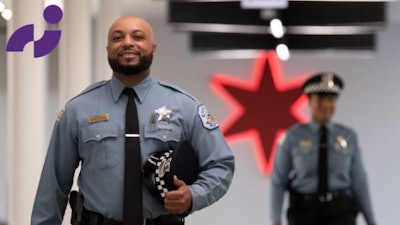 Hollingsworth said she is proud to note that the program's current makeup is 60% male, 40% female, 40% Black students, 40% Hispanic, 15% Asian, and 5% multi-racial. The first cohort will graduate in October, with roughly 20 to 30 students finishing the program.
According to Hollingsworth , students going through the accelerated program do not have to assume the cost of tuition, books or fees. She said the program attempts to eliminate financial barriers that often impact students of color.
As part of the partnership, Olive-Harvey College will offer students additional support with laptops, book vouchers, and help students to prepare for police exams and power tests.
"This program is one of CPD's many efforts to attract and grow diversity within the Department," said Maggie Huynh, communications coordinator for the CDP. "We are proud to partner with Olive-Harvey College to provide this opportunity to Chicago residents who are passionate about public service."
Hollingsworth said it's been exciting to see students go through this process, knowing that so many of them will earn a good living wage upon completion and work in the community that they grew up in.
City Colleges of Chicago Chancellor Juan Salgado praised the partnership.
"Diversity in our criminal justice system is essential for building trust and legitimacy in our communities and for ensuring that all members of society are treated with dignity and respect," he said. "That is why we are so proud to partner with the Chicago Police Department to offer a pathway that will help more Black and Latinx students consider a career in law enforcement."
Veronica Fernandez-Alvarado can be reached at veronica@diverseeducation.com