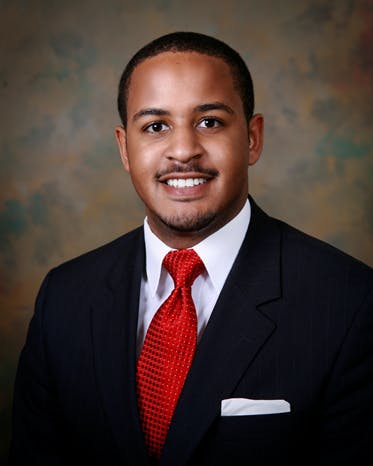 The nation's only college committed to the education of Black men has named its 11th president, Dr. John S. Wilson Jr. The move is an exciting one for the college but could also represent a meaningful shift for historically Black colleges and institutions struggling to compete in the 21st century.
During the search process that resulted in the selection of Morehouse's outgoing president, Dr. Robert Michael Franklin, the then-chairman of the board of trustees, specifically instructed me to journal about the selection process. Serving as student body president, I was the only student that would serve during the search process to replace Dr. Walter E. Massey. The chairman thought that I could learn from the process and noted that, as the youngest member of the committee, I would become the "institutional memory" of the presidential selection process at Morehouse College.
Five years later, Franklin is transitioning out of his role as the 10th president of Morehouse College, and it's been announced that Dr. John S. Wilson Jr. will take the helm at the end of January 2013. Wilson was shortlisted for the post in 2007 and participated in a series of in-depth interviews with the committee. As an alumnus with a significant interest in the future of the college, I look back now on those conversations to gauge perhaps a path forward for an institution that so symbolizes the work of this nation's historically Black colleges and universities—institutions that struggle for footing in a troubled economy and changing cultural climate.
Dr. Wilson went on to become the director of the White House Initiative on HBCUs, his most recent post in a career that includes 16 years at the Massachusetts Institute of Technology (MIT) as the director of foundation relations and assistant provost.  Wilson was also executive dean of George Washington University's Virginia campus, and he has proved his fundraising abilities by serving on a number of foundation boards and consulting for the United Negro College Fund's Institutional Advancement Program.
In 2007, and probably in the latest selection process, Wilson presented a shrewd understanding of the measurable indicators that would allow Morehouse to break into the 21st century. During his interviews with the 2007 search committee, he talked about measurable quantities that synchronize evaluation of institutions of higher learning.  He prescribed an analysis of a battery of rates and ratios that accreditation agencies and rating organizations consider when evaluating institutions: students to faculty, enrollment to tuition, retention and graduation. Wilson's approach to management is a fine-toothed comb.
This couldn't be more practical or more necessary. In a world in which high-performing African-American males are recruited for top institutions across the country, and the 104 other accredited HBCUs compete for the same demographic, Morehouse must distinguish itself even further from the pack. 
But Morehouse and other HBCUs struggle with the very measures Wilson intends to measure. Morehouse posted a six-year graduation rate of 61 percent in 2012, a dismal number that still manages to outstrip both the national graduation rate for African-Americans (41 percent) and the average graduation rate at HBCUs (37 percent). HBCUs also tend to lack the sizable endowments top universities brandish, a problem that limits research and investment and hamstrings ranking performance. More recently, Moody's downgraded Morehouse's credit rating from A3 to A2, citing lower enrollment and the transition period between Franklin's announced resignation and Wilson's succession was made public.  Morehouse and other HBCUs cannot continue to post these numbers in a world where African-Americans can attend predominantly White institutions that boast higher rates and greater funding if they seek to maintain relevance.
Cherise Lesesne quoted Dr. Wilson's opening prospectus as follows, "In particular, I would bring a sense of urgency both in the learning environment, in the living environment and in the working environment of our campus. That's what I especially want to bring to Morehouse College to make sure we are a cutting-edge institution."  Wilson seems poised to spark aggressive engagement at Morehouse College, a characteristic that could benefit other HBCUs as well.
In 2007, Wilson's primary message was that Morehouse, and any institution, must manage its "noise to message ratio."  His attention to the measurable indicators of academic success may be the approach that allows the message of Morehouse to break out of the clamor of what the press has taken to calling "the plight of young, Black males." This strength likely only grew over the past five years, as Dr. Wilson served in the interim as director of the White House Initiative on HBCUs. There, it can be assumed that Wilson gained a bird's eye view of the performance of HBCUs, their contributors, and hopefully a vision of their future.
I graduated under Massey and voted for the presidency of Franklin.  As an alumnus, now I am glad to endorse Dr. John S. Wilson's presidency and to witness the evolution of the HBCU in the 21st Century.  With the benefit of a viewpoint from this crossroads I can say that now is the leadership moment, and I challenge President Wilson to seize it.
Marcus E. Edwards is a 2007 graduate of Morehouse College and was a member of both the 2007 Morehouse presidential selection committee and the 2010 student selection committee for Tulane University's law school dean. He is currently practicing law as a civil defense attorney with Mayer, Smith & Roberts L.L.P. in Shreveport, La.