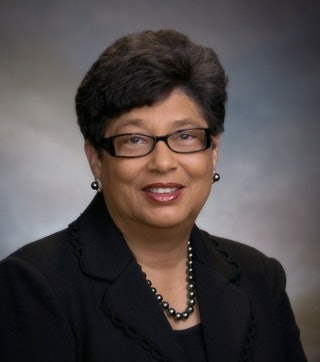 By promoting civil integration and exhibiting keen leadership, Dr. Dorothy Yancy has modeled a life of distinction by shaping the way African-Americans excel in higher academia.
Yancy enrolled as an undergraduate at Johnson C. Smith University during a time when Black students were organizing marches and sit-ins for racial equality.
"The students were already excited about making change," recalls Yancy, who noticed educational disparities between Blacks and Whites at an early age.
"I had grown up in the South and I knew about differences in the schools," says the Cherokee County, Ala., native. "I grew up with these White kids and I knew that their books were new and mine were generations old. I visited inside their schools and their facilities were not great, but ours were horrible."
Yancy says she believed that integration was the answer to many of the issues that she and her classmates faced. As a member of the student government association, Southern Christian Leadership Conference and Student Nonviolent Coordinating Committee, she joined the Civil Rights Movement in North Carolina and rallied to change the world around her.
Inside the classroom, Yancy majored in social science and history, eventually entering the doctoral program in political science at Atlanta University, where she became an accomplished scholar.
Her professional career became one of inaugural feats.
After post-graduate positions at institutions such as the University of Singapore, Hampton University, Northeastern Illinois University and Northwestern University, Yancy settled at the Georgia Institute of Technology. In 1972, she became the first African-American at Georgia Tech to be promoted and tenured as a full professor in history, technology, and society and management.
Yancy remained at Georgia Tech until 1994, when she became the first female president of Johnson C. Smith University.
"I've always been embarrassed [about] being the first," says Yancy,who considers these as part of the societal flaws that she fought against in her youth. "It's nothing to brag about because it should never have been that way."
At Johnson C. Smith, Yancy garnered a reputation as a financial champion for historically Black colleges. Between 1994 and 2008, she completed two significant capital campaigns at the university. For the "Vision Shared: Campaign for the 90s," Yancy exceeded her fundraising goal by $13.8 million. For "Pathways to Success," she again exceeded the financial goal, with an excess of $6.5 million. Since 1994, Yancy raised more than $145 million for the university.
"I jumped right in with the campaign [for the 90s] and was able to leave $10 million worth of unrestricted cash for the incoming president," says Yancy.
The key, she says, was the ability to control spend ing without sacrificing the quality of education for students. Programmatically, she worked toward an integrated approach to liberal arts. In 2000, Johnson C. Smith became the first HBCU "Laptop" university — issuing IBM Thinkpads to all of its students — after Yancy initiated three years of strategic planning in technology and staff development. In 2001, the university was ranked in Yahoo Internet Life magazine as one of the top 50 most wired small colleges in the nation, and, in 2007, it was ranked in the top 10 of HBCUs by U.S. News and World Report.
In 2009, Shaw University called on Yancy to provide stability during a management crisis and rapid leadership turnover, making her the first female interim president at the institution. At the time, Shaw was listed in Bank of America's Toxic Asset group, with a composite financial index (CFI) score of -.36. In just 15 months, Yancy stabilized the university by securing a $31 million federal loan, bringing its CFI score to a positive 2.6.
"I only had a couple of classes in finance, but I know that if you manage your spending and you look at what's coming in, you can balance your books," explains Yancy, who helped her father manage the books for her family's farm as a child. "But you have to put your arms around it and do it. That's what I did when I went to Shaw."
Under Yancy's leadership, Shaw also saw landmark increases in enrollment, received its accreditation from the Southern Association of Colleges and Schools (SACS) and program reaffirmations. She returned in 2011 as president to assist the university in recovering from a tornado that caused nearly $4 million in damage.
After serving a second stint at Shaw University, Yancy retired in late 2013.
Despite her accomplishments, Yancy still challenges integration in academia. She is dissatisfied with the count of African-American professors at major research institutions.
"I think if you look at the numbers, you're going to find that there has not been a whole lot of movement," she says. "When I was at Georgia Tech, there were 9,000 students and now they have 22,000, but percentage-wise, I suspect that the number of Black professors has not gone up astronomically."
Yancy says that she believes that climbing departmental ranks at universities heavily coincides with a student's academic focus.
"We have to encourage our students to seek terminal degrees in disciplines, as well as education, and I don't know how much we are encouraging people to do that."
Moving forward, Yancy says her aim is to "help young people … get into higher education, and if they're already there, help them to strive and thrive and be successful."