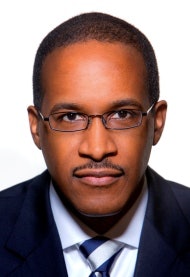 At the recent March meeting of the United Negro College Fund, I finally allowed myself to feel the crisis of leadership for HBCUs. I have tracked new presidents for over a decade ― when they were appointed, previous position, and age ― and clearly noticed the high turnover rate. In fact, 38 of the 78 four year HBCUs have appointed a new president since January of 2011, and, in that short time, nine of those 38 are no longer in office.
So as I read my UNCF briefing book, I noticed the number of names that had either interim or acting next to them ― eight in all. That's 22 percent of the UNCF. Another eight of the presidents have been in office three years or less.
The shock for me was to see my seniority ranking ― 12th (as a 46 year old). And with the recent announcement that Dr. Larry L. Earvin, the highly successful 14-year president of Huston-Tillotson University, will step down next year, an era of high instability will be intensified with an era of transition due to retirements.
As I often lament to my wife about the state of affairs, she always quips, "What are you going to do about it?" Is she crazy? I mean, I think I am doing okay, but I am actively working and learning how to be an even better president.
But the reality is 10 years is a long time. Certainly there must be something I can do to assist those who desire to lead one of these institutions. More importantly, now, more than ever, we need strong, innovative and effective leadership as the HBCU animus grows and forces look to erase these institutions.
Even if I doubt I have something to offer, others don't. I get a steady stream of requests from people asking me to mentor them. I decline because I think mentoring is a relationship that develops organically, and for it to be effective you have to spend time together. I'm always willing to answer a question here or there, but I can't effectively mentor many people.
But there are a few things I can do. One is to share this thought: Becoming a president isn't necessarily about amassing the right skills or experiences. It is about developing the right habits. What then are the habits that I think are important?
Being great now. If you aren't trying to be great at what you do now, why do you think you'll be a great president? Sometimes people are so focused on the end that I often wonder what kind of job they do with the one they have. Be fully in the moment.
Be curious and take risks. Reading still is fundamental. Successful presidents not only read the important books in the field, but other works in various disciplines. Mental stimulation is extremely important, and it helps when you can really connect the dots. You also have to be willing to try new and unproven things, even if they fail. We don't need safe people, because this climate is anything but safe.
Communicate. Social media has now amplified the importance of communication. And with so many ways to communicate, only those who perfect the craft are able to get their message to be heard. Presidents today need to channel those from yesteryear, like Benjamin Mays, who was an orator and prolific editorial writer. In fact, op-ed writing is a great skill for future presidents to develop. It teaches you how to convey a message in a brief space, as well as learn to take the backlash when people don't like what you've written!
Find your calling. This is a hard one because sometimes we look for jobs we think will help us become a president, but we hate them. I was going to get a Ph.D. in animal science because most presidents had hard science degrees. But once I started the program I realized my passion was student affairs, and although that is a road less traveled to the presidency, it was my passion. In the end, you have no control over whether or not you become a president. So find something you love doing.
This is just a start. In the meantime, I am still asked by search firms for recommendations. I really don't have an extensive list, and that needs to change. I've begun some preliminary conversations about either hosting or co-hosting a summit for people, no matter where they are in their career, interested in a presidency. So hopefully you will hear more about that soon.
But until then, if this is your goal, let me know. I can talk through the habits you should develop, and make sure you're on the radar, because we're in a crisis, and we need good people right now. I have to help find them.
Dr. Walter M. Kimbrough is the president of Dillard University. He can be reached at wkimbrough@dillard.edu