Dr. Ray Belton, current chancellor of Southern University at Shreveport and a Southern University alumnus, and Dr. Ivory Toldson, deputy director of the White House Initiative on HBCUs and a former Southern faculty member, are the last candidates standing in the search for a new president of the Southern University System and chancellor of the Baton Rouge campus.
Barrett Hatches, president and CEO of the Chicago Family Health Center, pulled his name from consideration Monday, according to The Advocate.
Belton is a graduate of both Southern University at Shreveport (with an associate degree) and the system's main campus in Baton Rouge. He also has a master's in counseling from the University of Nebraska at Omaha and a Ph.D. in educational administration from The University of Texas at Austin.
Toldson ― who received his undergraduate degree at Louisiana State University, his master's in counselor education from Penn State University and a Ph.D. in counseling psychology from Temple University ― started his teaching career as an assistant professor of psychology at Southern University at Baton Rouge. Toldson, selected as a 2013 Emerging Scholar by Diverse, is currently a faculty member on leave at Howard University.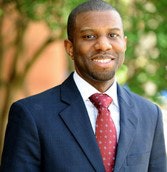 The two are expected to meet with stakeholders on campus Thursday. On Friday, the Southern University System Board of Supervisors is expected to interview both and choose one for the job.
Two of the other original candidates, former Tuskegee University President Gilbert Rochon and former Savannah State University president Earl Yarbrough Sr., were also named finalists for the Grambling State University job, though in the end neither was named Grambling's next president.