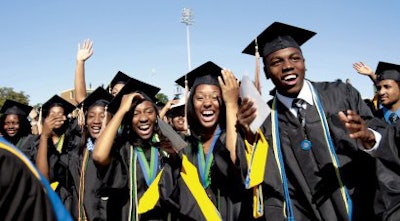 In Mrs. McKeever's third grade class, I remember reciting one of Malcolm X's famous quotes: "We didn't land on Plymouth Rock, Plymouth Rock landed on us!" I'm not sure anybody in my classroom had an idea what he was talking about, not even Mrs. McKeever.
As a culturally-exposed black student, I had a questions: How could I become fully educated if the history books and curriculum presents only one perspective of the world? My answer was to choose to attend Morehouse College in Atlanta, GA.
Eight years after graduation, this February I had the opportunity to speak at a White House panel celebrating Historically Black Colleges and Universities (HBCUs). But it was not without its soul-searching: What is so special about the HBCU experience? Why turn down Ivies and other top ranked institutions for HBCUs? Why don't HBCU alum give back like other alumni? What purpose do HBCUs serve today?
Read the full story via Forbes.