Maryland Gov. Larry Hogan has offered to spend up to $100 million to settle a 12-year-long lawsuit brought on by a coalition of the state's four historically Black colleges concerning inequality in higher education.
Hogan's proposal came Wednesday in a letter from the governor's chief legal counsel, Robert F. Scholz, a day after Judge Catherine C. Blake granted the state a temporary reprieve while it appeals a November order calling for the establishment of distinctive, high-demand programs at the state's HBCUs – Morgan State University, Coppin State University, Bowie State University and the Univ. of Maryland Eastern Shore.
The Lawyers' Committee for Civil Rights Under Law, one of several legal partners representing the Coalition for Equity and Excellence in Maryland Higher Education, said the financial offer is a step forward but it "does not respond to the detailed remedial plan" at the heart of the order issued by Judge Blake in November.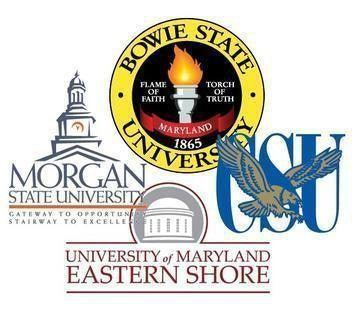 "In higher education, academic programs are magnets; they attract students; they attract funding; they bring prestige," Michael D. Jones, a partner at Kirkland & Ellis LLP and lead counsel representing Maryland's HBCUs in the case, said in a statement. "The state's offer to Black Caucus members is a step in the journey to remedying decades of programmatic disparities at Maryland's four HBIs.  It is not the end of that journey."
The case, The Coalition for Equity and Excellence in Maryland Higher Education vs. Maryland Higher Education Commission, was filed in 2006 by the state's HBCU alumni. They alleged that Maryland has perpetuated segregation in higher education by insufficiently funding the schools and by allowing predominantly White institutions (PWIs) to duplicate highly attractive programs in place at the HBCUs.
In 2013, Judge Blake ruled that the state violated the Constitution by upholding a 10:1 program disparity in favor of PWIs. Her ruling opinion found that Maryland "failed to adequately recognize and support the mission potential of its HBIs."
Scholz's letter to Cheryl D. Glenn, (D-Baltimore City), chair of Maryland's legislative Black Caucus, said the governor's offer "represents a serious, multi-year commitment which we believe goes well beyond what the law requires."
Still, coalition members and their legal representatives are pushing for the judge's initial plan, where an appointed "special master" would, among other designated duties, help identify the new programs to be developed at each HBCU. This person would also review any other university programs at PWIs that may "harm a historically Black college by unnecessarily duplicating offerings," the Baltimore Sun reported.
"Historically Black colleges and universities play a critical role in the educational landscape of our country, and with proper support and funding from the state, they can attract racially diverse pools of students," Kristen Clarke, president and executive director of the Lawyers' Committee for Civil Rights, said in a statement. "The state's preliminary offer opens the door to a resolution, but real programmatic changes remain critical to placing Maryland on a path to racial desegregation."
Tiffany Pennamon can be reached at tpennamon@diverseeducation.com. You can follow her on Twitter @tiffanypennamon.