Meharry Medical College launched a new Data Science Institute last week that will shed insight into health challenges and disparities and fuel innovation in treating minority and underserved populations.
Led by Amy M. Andrade, senior advisor to the president for technology and innovation and assistant vice president of research at Meharry, the institute includes more than 3 million dental and medical records from 200,000 patients at Nashville General Hospital, Meharry Medical Group and Meharry's Dental School clinics over the last 10 years, according to the Nashville Post.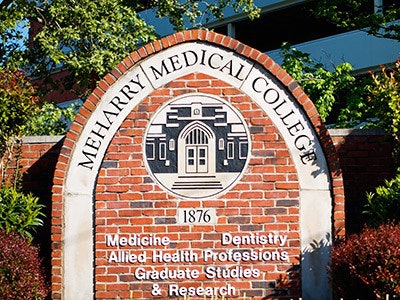 "This is a monumental day for Meharry and for the students and patients we serve," said Meharry president and CEO Dr. James E.K. Hildreth at an unveiling Thursday during the Global Action Platform's Fall University-Business Showcase. "Big data is shaping the future of health care education, innovation and delivery, and Meharry students, faculty and partners now have a diverse and deep well of medical, social and environmental data at our fingertips. This unique and growing database will inform and enhance our mission to identify, analyze and address the health challenges facing minority and underserved populations."
Officials said the institute, located on Meharry's campus, will focus on four chronic diseases that disproportionately affect poor and minority populations: cardiovascular disease, hypertension, diabetes and obesity. The institute will release quarterly research reports on findings and recommendations and host at least one annual conference.
Meharry's Data Science Institute will also support new areas of research and study, starting with an inaugural Data Science Survey Class in January and a Certificate of Data Sciences to be offered in the 2019-20 academic year, officials said.