Students and leaders from Alabama's historically Black colleges and universities (HBCUs) gathered at Lawson State Community College for the first Alabama HBCU Summit to discuss student opportunities and challenges and ways to strengthen the state's workforce.
The event was convened by Alabama Sen. Doug Jones who moderated several panels at the summit.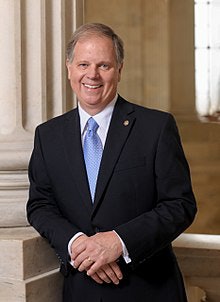 Panelists discussed how HBCUs can partner with other businesses and schools throughout the state to provide training and education to students and prepare them to be successful and effective in the workforce, according to the Alabama News Center.
The panel sessions also touched on the importance of apprenticeships and establishing alternative routes to the traditional avenues for students after high school – college, military and the workforce. Panelists argued that creating opportunities for apprenticeships and emphasizing continuing adult education can match existing avenues into the workforce.