As schools struggle in various ways with how to stay viable in an increasingly complicated and competitive higher education landscape, small and private historically Black colleges faced with loss of accreditation have found a lifeline with the Transnational Association of Christian Colleges and Schools (TRACS).
The Forest, Virginia-based accreditor's name popped up in the news again recently when Bennett College officials announced in February that the all-women's HBCU would seek national accreditation with TRACS after a final decision by the Southern Association of Colleges and Schools Commission on Colleges (SACSCOC) to revoke the North Carolina college's regional accreditation.
The issue – lingering doubts about the college's long-term financial sustainability – is the same one that compelled Paine College in Georgia and Paul Quinn College (PQC) in Texas to apply for accreditation with TRACS when their respective accreditors decided to terminate their accreditation. Paul Quinn was granted full accreditation in 2011 and Paine is in candidacy 2 status, or pre-full accreditation.
All three schools were wise to file with TRACS in time to prevent a lapse in accreditation, which could deal a death blow to a school. Without accreditation, a school cannot receive federal student aid funds, which virtually guarantees financial insolvency and ultimately closure.
And because of how the TRACS accreditation process is structured, a school has at least another year to work on fixing the problems that made it vulnerable to loss of accreditation, says TRACS president Dr. Timothy Eaton.
"When an institution is in difficult times, it needs the loyalty of its donors and students," he says. "If the constituencies of the institution rally to the institution, they have a really good chance of surviving and reestablishing their base lines and going forward. But if they abandon the school in difficult days, then it's kind of a self-fulfilling prophecy."
"It's normal for schools to have a period of crisis," Eaton adds. "Those that survive and ultimately thrive are looked to as leaders in the field."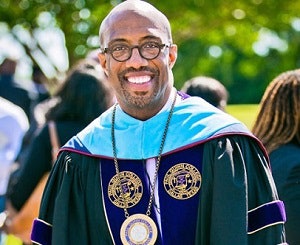 In 2009, Paul Quinn went through an identical accreditation crisis and process that Bennett has been negotiating in recent months. The same accreditor – then known as the Commission on Colleges of the Southern Association of Colleges and Schools (SACS) – placed the college on probation, determined to revoke accreditation, eventually denied the school's appeal and was sued by the school, which ultimately went on to gain accreditation from TRACS.
PQC needed to remediate the additional finding of subpar student outcomes and has since incrementally rebuilt itself into a stronger institution. At the time the college won a federal court injunction to delay the revocation and remain fully accredited and open, president Dr. Michael J. Sorrell expressed confidence in the Dallas school's future and its focus on "becoming one of America's great small colleges."
Nearly a decade later – after garnering large grants and donations, beefing up programs, increasing enrollment and retention, and breaking ground last year on a new building for the first time in 40 years – the state's oldest HBCU appears to be on solid ground.
Sorrell, who took the helm in March 2007 and is the longest-serving president in the college's 147-year history, says TRACS gave PQC the opportunity to engineer the turn-around.
"TRACS is a fantastic accreditor," he says. "They are rigorous while still being collegial, and that's particularly important."
PQC leaders welcomed the rigor, says Sorrell. "We believe schools should be evaluated, but that does not have to be an adversarial relationship – not that we viewed the regional accreditor as an adversary."
Sorrell adds that another benefit of TRACS is that the agency shares PQC's Christian values. The college was established by a group of African Methodist Episcopal preachers to educate freed slaves and their children.
The faith-based connection is noteworthy, since many HBCUs were started by Protestant denominations or have other roots in religion. Bennett opened in 1873 in the basement of a Methodist Episcopal church, and Paine was chartered a decade later after being organized by leaders of what is now the Christian Methodist Episcopal denomination.
Paine is in provisional accreditation status with SACSCOC and candidate status with TRACS. Paine president Dr. Jerry L. Hardee suggests that the Augusta college's hope for survival lies in what hopefully will be full accreditation through TRACS by this fall, although candidacy status can last up to five years.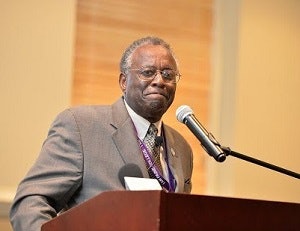 "Once you get in trouble with SACSCOC, there is no pathway forward unless you literally shut down and reapply again," says Hardee. "We can't afford to go without Title IV funds. Ninety to 95 percent of our students are on some type of financial aid."
That's why it's important for schools faced with loss of accreditation to act swiftly and wisely, says Eaton, who has served in various capacities at TRACS for 25 years.
"If a small school really wants to survive, their only alternative is to make an attempt at another agency, take that step back to candidacy," he says. "A year without accreditation is virtually a death sentence."
SACSCOC pinpointed three finance-related trouble spots for Paine to address: general financial instability, lack of full control over grant operations and the need to move fully to an electronic finance system, explains Hardee.
"We were doing too many things by hand," he says. "We have had a balanced budget for the last two years, and for all practical reasons we corrected everything."
TRACS has been a big help, particularly as Paine enhances strategic planning, Hardee says.
"They required us to do exactly what SACSCOC required, and they're satisfied with what we're doing. They're not only being vigilant, but helping us move along as an institution. Any time you call, you get a response immediately. I'm so pleased."
Even if TRACS grants full accreditation, Paine still hopes to regain full regional accreditation with SACSCOC and recently filed an appeal of SACSCOC's decision to terminate accreditation.
Eaton says he hasn't read Bennett's application because it's too early in the process, but he was impressed with the Greensboro college's ability to raise nearly $10 million in a highly publicized campaign from December to February.
"It was incredible what a small and single-gender school was able to raise in such a short time," says Eaton.
Although the process typically takes 18 to 24 months and statutory regulations prevent TRACS from taking action on Bennett for one year, Bennett is likely to move along faster because of experience and motivation, he says.
"From our perspective, that gives Bennett another year to continue to fund raise and make improvements," says Eaton.
TRACS is working with about 120 schools, roughly one-third of which are not yet in accredited status, says Eaton. The agency tends to serve smaller schools that face financial and other challenges often related to their size, he observes.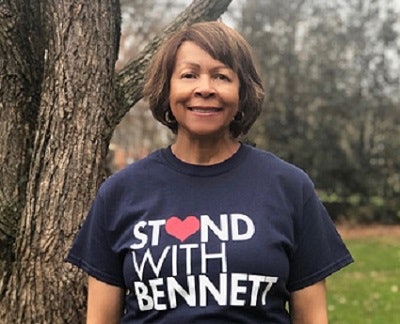 "We consider ourselves a developmental accreditor," says Eaton. "Smaller schools have to be what I call 'budget-savvy.' There are ebbs and flows and enrollment isn't always the same. A sluggish economy or a localized event in the economy such as a plant closing or a school consolidation can have a major financial impact. Smaller institutions are more sensitive to those things, and many smaller schools don't have large endowments or big reserves."
"In many ways" Eaton adds, accreditors "expect smaller institutions to operate like larger institutions. And that may simply be a disadvantage that a small institution has to live with."
Sorrell says he and Bennett president Dr. Phyllis Worthy Dawkins have communicated as Bennett charts a path forward, and he is optimistic about her leadership and Bennett's future.
"I have a tremendous amount of respect for what she did," he says, a reference to the #StandWithBennett campaign that began on social media and galvanized nationwide support.
Although small schools face the challenges Eaton describes, there are advantages to not being a huge institution, says Sorrell.
"Your challenges will come in how you define yourself and your experiences for your students," he says. "Being small allows you to be nimble and resourceful in ways maybe large ones can't. You have to use what you have to get what you want. We just don't allow ourselves to want what we do not have."
Some thought leaders in higher education have suggested that an accrediting agency may need to be established that would be sensitive to the challenges and needs of HBCUs – an idea not lost on Hardee.
In fact, he says, there are discussions among some HBCU leaders about accrediting practices and regulations that seem to have discriminatory effects on HBCU's.