The Tom Joyner Foundation recently launched a new podcast that will offer "in-depth, honest and straightforward conversations" about the future of historically Black colleges and universities (HBCUs).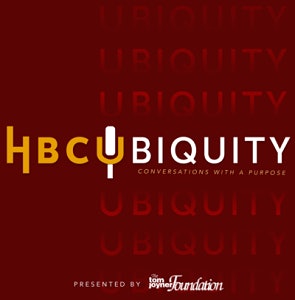 Titled 'HBCUBiquity,' the hour-long, weekly podcast will feature interviews and commentary with HBCU students, faculty, administrators, celebrities, experts and other guests about the efforts to increase fundraising, maintain accreditation and recruit and enroll students at the institutions. It will also highlight the accomplishments of HBCU students, alumni and professors, and other relevant issues in the African-American community, the foundation said.
HBCUBiquity will be hosted by foundation president and CEO Thomas Joyner, Jr.
"The foundation has actively hosted panels and discussions over the years on the Fantastic Voyage and at the Tom Joyner Family Reunion," Joyner, Jr. said. "This podcast is our chance to have a year-round conversation about our HBCUs. We want to go beyond the typical rhetoric, and have meaningful conversations."
The inaugural episode of HBCUBiquity covers the foundation's history, programming over the years and how the podcast is ushering in a new era for the organization. Later episodes that are currently available feature interviews with the presidents of Bennett College and Talladega College as well as officials speaking about the future of the CIAA.