A multimillion-dollar investment by UnitedHealth Group will fund the Atlanta University Center Consortium Data Science Initiative, a new program to prepare students to meet the growing demand in the marketplace for data analytics experts.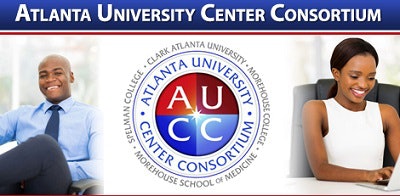 The program will expand access to training programs for minority undergraduate students at Morehouse and Spelman colleges, Clark Atlanta University and the Morehouse School of Medicine. It also will support the launch of classroom education to teach data analytics and train a new generation of data scientists.
The five-year, $8.25-million deal is part of an ambitious collaboration with AUCC and the four schools. The Data Science Initiative will offer technical classes for students who want to specialize in data science or learn data analysis to give them a competitive edge when they look for jobs in their field of study.
The partnership comes as the number of job openings in the United States for data professionals is projected to reach more than 2.7 million by 2020.
"The colleges in the Atlanta University Center, for decades, have been in the vanguard of educating African-Americans who succeed in STEM fields," said Spelman president Dr. Mary Schmidt Campbell. "This gift by UnitedHealth Group is an investment in our commitment to continue that primacy in STEM by making the AUCC a center of excellence for the study of data science across a range of disciplines in medicine and the liberal arts."