This week's Democratic presidential debate at Texas Southern University (TSU) will surely provide national exposure for historically Black colleges and universities, and potentially force the candidates to address issues of race and access to higher education.
While much of the discussion leading up to Thursday night's debate in Houston has focused on which of the nearly two dozen candidates made the cut to appear on stage, it is also of significance that the event is taking place at the public HBCU that boasts a student population of more than 10,000.
HBCU experts argue that the televised event will not only provide positive exposure for TSU, but help educate viewers on the relevance and impact of HBCUs in general.
Although the debate venue seats approximately 7,200, Dr. Robert T. Palmer, an associate professor and chair of the Department of Educational Leadership and Policy Studies at Howard University, said that he hopes students, faculty and members of the community will be among those in the audience. He said it is likely that questions about HBCUs will be asked of the candidates.
"The most critical [question] is funding," said Palmer. "Making sure that candidates are talking about the ways in which HBCUs could have greater access to funding opportunities to develop and enhance infrastructure and also grant opportunities for research. Not only do HBCUs need additional resources for infrastructure, but also having ways in which that money can be used for scholarships."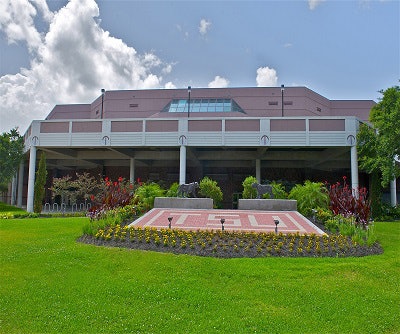 U.S. Senator Kamala Harris of California, a presidential candidate who will take part in Thursday's debate, is a graduate of Howard University, an HBCU in Washington, D.C. Palmer, who researches and writes about HBCUs, said Harris is well-equipped to answer questions about the viability and contemporary relevance of HBCU institutions.
"Also, talking about the modern-day struggles of HBCUs and how the Democratic platform and a candidate can use their leverage to promote HBCUs and help facilitate their sustainability," he said.
Dr. Janelle L. Williams, currently a visiting scholar in the Rutgers Graduate School of Education and an associate dean at Widener University, said TSU should be looking at ways to showcase the university on the broader national stage. Because many Americans aren't familiar with HBCUs, she said that TSU can market themselves and use it as an enrollment opportunity as well as sharing some of the benefits of attending an HBCU. She said that the forum also provides a platform for the candidates to be buttonholed about what they specifically will do to help move the needle for HBCUs if they're elected.
"Past Presidents and candidates have said they're going to do things, but what are the actionable action plans?" asked Williams, whose research includes HBCUs.
She said that having the debate at an HBCU opens the door to questions about racial issues in America. Polls currently have former vice president Joe Biden leading among African-American voters.
"Holding it at an HBCU gives specific and intentional focus on issues affecting the African-American community, specifically around education," said Williams. "It shows and highlights the disparities in education between majority institutions and HBCUs. Also, holding it at an HBCU will show the value of what HBCUs are adding to the higher education landscape."
A recent study by Palmer and Williams indicates that HBCU enrollment has increased because of a spate of racial incidents happening to Black high school students across the country. According to these researchers, more and more Black high school students are choosing HBCUs because of the safe environment they provide.
"There's definitely a culture shift, so I think the debate being held at an HBCU will continue the reinvigoration of students being interested," said Williams.
This is not the first time that a presidential debate has been held at a HBCU. With the help of South Carolina's powerful Congressman Jim Clyburn, South Carolina State University secured the first candidates' Democratic debate in the 2008 presidential election cycle. That debate included eight candidates, among them Biden, Hilary Clinton and Barack Obama.
TSU is one of the largest HBCU institutions in the country. It ranks fourth in the number of African-Americans earning doctoral degrees.
"We could not afford the cost that would be associated with this type of exposure, this type of big stage exposure," said TSU's president, Dr. Austin Lane.
Dr. Fred A. Bonner, II, professor and endowed chair in educational leadership and counseling and founding executive director of the Minority Achievement, Creativity and High-Ability (MACH-III) Center at Prairie View A&M University, said that TSU's role as debate host will inevitably help to raise the profile of HBCUs. In preparation for the debate, he said that campus administrators should engage students and find ways for them to be involved in meaningful ways.
"This is historic, so we definitely want those student voices to be heard," said Bonner, whose training is in higher education administration. "The thing about HBCUs is we pride ourselves on being very student-centered, so we need to make sure the students are at the center of this process."
Bonner hopes debate moderators George Stephanopoulos, David Muir, Linsey Davis and Jorge Ramos educate themselves about the history and importance of HBCUs prior to the debate.
"Those who are prepping the moderators and have something to do with the tenor and the unfolding of how the debate is actually going to go, they need to purposefully do their homework and purposefully infuse critical questions that help them to shift some of the focus to what it means to be in this particular space and what this debate is going to mean long-term for HBCUs," said Bonner.
"HBCUs only represent three percent of four-year higher education institutions in this country, but they graduate 30 percent of African-Americans holding degrees," he added. "Those things need to be known and what it means in a larger context."