Radio personality Lenard Larry McKelvey, professionally known as Charlamagne Tha God, donated $250,000 for student scholarships at South Carolina State University, a historically Black university, according to WLTX19.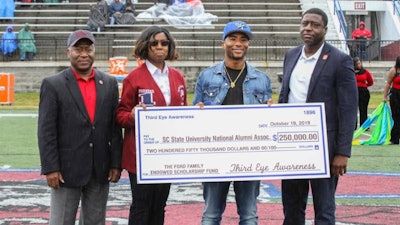 Charlamagne announced his donation during the school's homecoming celebration this past weekend.
On Instagram, Charlamagne wrote: "always remember, investing in [historically black colleges and universities] is investing in the future of our people."
Charlamagne is known for his radio show, The Breakfast Club and he also wrote the bestselling book, Black Privilege: Opportunity Comes to Those Who Create It.