Southern University at New Orleans Chancellor Dr. Lisa Mims-Devezin is stepping down and returning to teaching after a challenging year for the historically Black university.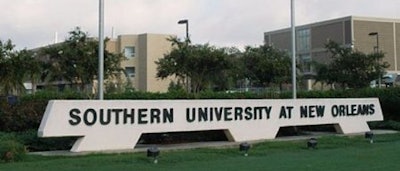 Mims-Devezin has been chancellor since late 2016.
Her departure comes after the Southern Association of Colleges and Schools' Commission on Colleges, an accrediting agency, put the school on probation this past summer. Southern University of New Orleans has two years to improve its finances before it risks losing its accreditation.
In August, the school hit another hurdle. State Sen. Wesley Bishop, associate vice chancellor for academic affairs, was found to be under federal investigation for payroll fraud, using sick time to attend legislative meetings.
In January, Mims-Devezin will be replaced by Dr. James Ammons, executive vice president of the Southern University System and executive vice chancellor of Southern University in Baton Rouge. He formerly served as president of Florida A&M University and chancellor at North Carolina Central University.