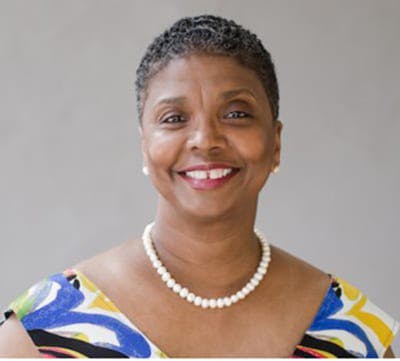 With a goal of diversifying the K-12 teaching pipeline, Huston-Tillotson University (HT) has collaborated with Apple to launch a new program.
In the United States, only 2% of teachers are Black men.
As part the African American Male Teacher initiative, Apple offers one-year scholarships—which covers tuition, room and board—to eligible first-year students planning to pursue an education career. Through mentorship and service learning, Pre-Ed scholars will receive leadership and civic responsibility training. Additionally, professional development and software courses are offered to faculty members and students.
This partnership is part of Apple's pledge to support historically Black colleges and universities (HBCUs).
"There's an African proverb: 'If you want to go fast, go alone. If you want to go far, go together,'" Dr. Colette Pierce Burnette, president and CEO of HT. "So, to have a partner like Apple that is best in class for innovation and its commitment to excellence — it's a natural match. We're investing in a mission with education as the great equalizer and giving people opportunities to be the best they can be."
Sarah Wood can be reached at swood@diverseeducation.com