Hampton University, a historically Black private college in Virginia, has picked a non-academic to serve as its next president.
Retired three-star U.S. Army general Darrell K. Williams—a 1983 graduate of Hampton—will replace Dr. William R. Harvey, who is scheduled to retire as president in June after 44 years at the helm.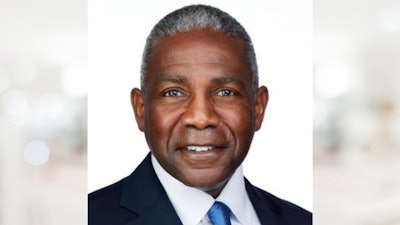 Williams, who retired from the military in 2020 after 37 years of service, was the first African American and 19th director of the Department of Defense Logistics Agency (DLA), where he oversaw a global workforce of over 26,000 civilian and military professionals with over $40 billion in global logistical support to all U.S. military services. He is currently an executive for global technology company Leidos.
"Running a university is complex, as was made evident by the global pandemic. When President Harvey told us of his decision to retire, we knew we wanted to build upon what he has accomplished," said Wes Coleman, chair of Hampton's Board of Trustees. "We embarked on a search for a proven strategic leader. The skills Lt. Gen. Williams is bringing to Hampton encompass what institutions of our size need. In a global world increasingly dependent on technology, this kind of strategic leadership expertise and knowledge can only help to move our institution forward over the coming decades."
Williams said that he was looking forward to returning to his alma mater, the place where he met his wife.
"I love Hampton and bring a wealth of strategic leadership experiences, including management of large global organizations, as well as the academic and nonprofit experience necessary to successfully lead the university," Williams said. "I am thrilled to have been selected as the next president. I will work tirelessly with students, faculty, staff, alumni and the broader community to prepare our graduates for today and for the continuously evolving, technology-driven workforce of tomorrow."
The pick is the latest in a decision by some colleges and universities to turn to individuals outside of academe to lead their institutions.