After nine years on the job, Howard University's President Dr. Wayne A. I. Frederick has announced plans to retire in 2024.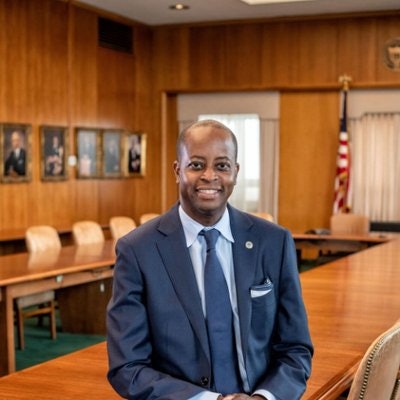 Frederick, a triple alumnus of Howard, who went on to become a faculty member and provost before being named president of Howard, has been lauded for increasing Howard's visibility and luring prominent faculty to the campus such as Pulitzer Prize winning author Nikole Hannah-Jones. The trained medical doctor who still performs surgeries, has also faced widespread criticism for his handling of student protests on campus.
"We appreciate that Dr. Frederick has given us ample time to find the next great leader of Howard University and remains committed to fulfilling key components of the Howard Forward Strategic Plan, along with other initiatives on his agenda," said Dr. Laurance C. Morse, chairman of Howard's Board of Trustees. "Over the next two years, Dr. Frederick will continue to give his undivided attention to advance our collective interests, drive impactful initiatives, and support the people that comprise our growing University community.
Morse said that the next president of Howard will "follow Dr. Frederick's lead in exemplifying our motto of truth and service by strengthening our legacy, embracing and expanding our community, and building on our strategic plan to prioritize the success of our students, faculty and staff."