Historically Black Colleges and Universities (HBCUs) are perfectly positioned to become leaders in the burgeoning field of public interest technology.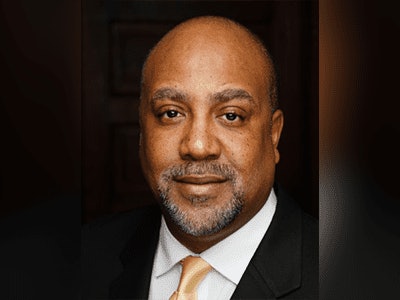 That's according to experts who gathered Tuesday night at #BlackTechPolicyWeek, hosted by #BlackTechFutures Research Institute, in partnership with Diverse.
#BlackTechFutures, from its home base at HBCU Stillman College, connects local, Black leaders with their nearest HBCU, and shares the data and policy know-how to build an equitable technological future. Currently, #BlackTechFutures is working with four cities in the U.S.: Birmingham, AL; Houston, TX; Nashville and Memphis, TN.
Public interest technology puts people at the center of technology. For #BlackTechFutures, partnering with HBCUs is intentional. HBCUs' unique mission, to uplift Black individuals and their communities, gives them a leg up on understanding how to put people first. Using public interest technology, experts said, can be a way for HBCUs to reclaim their narrative and promote Black excellence.
"I do fundamentally believe that HBCUs are the institutions and space in which our students and faculty can merge the tech with the core mission of our schools, by definition connected to community and in the public interest," Dr. Chad Womack, senior director of the National STEM (Science, Technology, Engineering and Mathematics) Programs and Initiatives at the United Negro College Fund (UNCF), told the moderator, Dr. Jamal Watson.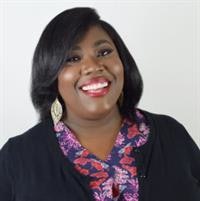 "The mission statement underneath HBCUs [is] to transform the world through the African American experience. Our schools are sacred in that they represent who we are as a people, as a folk," said Womack. "As we engage the world, we need to make sure we're allowing our young people to gain the skills that are important. At the same time, we have a lot to bring to the worlds in terms of a humanistic understanding of what this world is all about."
Isaac McCoy, dean of Stillman's School of Business, said that it was an easy decision to bring #BlackTechFutures to the college because of the leadership of Stillman President Dr. Cynthia Warrick.
"One of the first things I remember [Warrick] saying, 'Stillman in the community, and the community in Stillman.' How do we include them into research, design, advocacy, growth?" asked McCoy. "Public interest technology looks at public good, that fits what Warrick said about being in the community. We understand tech is the common denominator of what we do."
Stillman recently joined the Public Interest Technology University Network (PIT-UN), which supports schools as they explore the new discipline and includes technological strongholds like Stanford and MIT. McCoy said he believes the model established by Stillman, incubating #BlackTechFutures, is easily replicable for other institutions looking for innovative ways to bring research and change to their campus.
Technology as it stands today does not work for everyone, said Afua Bruce, author of The Tech That Comes Next.: How Changemakers, Philanthropists, and Technologists Can Build an Equitable World.
"Whether it's different tech systems, algorithms that don't recognize dark skins or overlook genders," said Bruce. "HBCUs absolutely have a place and can lead in public interest technology, the idea that we can take a lens of equity and justice into the tech world—how we develop tech, how we design and employ it—it's an idea HBCUs are very comfortable with, it's what they've historically done."
Dr. Brittany Mosby, director of HBCU Success, the first state-organized group focused on the success of public and private HBCUs in Tennessee, agreed.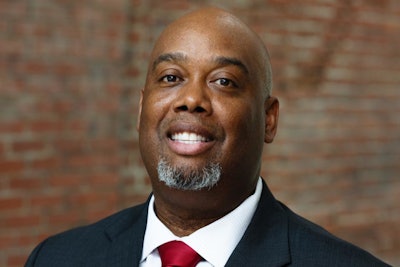 "HBCUs are in a prime position where they can truly mold the curriculum to be interdisciplinary in a way that serves their students' interests, their tendencies to lean into these human serving fields while integrating what we know to be on the horizon," said Mosby. "We need to see more HBCUs in that space, and we need to bring the unique experience of HCBUs, which is to say, we have a wealth of this human experience, human empathy, people who have a desire to change the community. And we just need to equip them with the tech skills."
Dr. Eric D. Hart, chief programs officer at the Thurgood Marshall College Fund, said that by becoming leaders in public interest technology, HBCUs might be better able to tell their story.
"We have to own the narrative, because we know our schools are producing excellency," said Hart. "We're excellent at what we do. We have to reclaim the brilliance and excellence of our HBCUs."
Panelists encouraged those in attendance to not wait for students to graduate to get them involved in their field, and to find innovation at the intersection of different disciplines.
"At an HBCU, we have so much to teach, so much to give," said Mosby. "We're bringing a lot to this movement. We need to take advantage and step into that powerfully, as HBCUs, and as leaders of HCBUs in this public interest technology space."
Liann Herder can be reached at [email protected].