North Carolina Agricultural and Technical State University (NC A&T) has kicked off its 2022-23 academic year with a record number of students, new academic programs, and increasing research.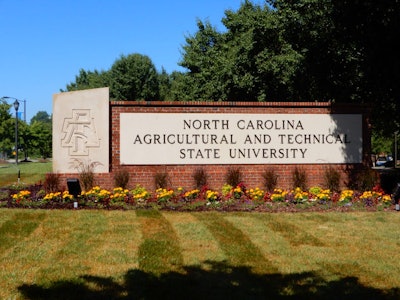 The school expects approximately 13,500 students this year, which will make A&T the U.S.'s largest historically Black college and university (HBCU) for the ninth year in a row. The incoming first-year class is expected to consist of approximately 3,000 students, with an African American student majority.
Average incoming NC A&T first-years can expect cost reductions of $5,000, including free textbooks, six hours of free summer school tuition, housing and dining scholarships, access to emergency grants, and an iPad.
NC A&T also announced a record $97.3 million in research contracts and grants for this fiscal year, a $19-million increase over last year.
The school's new programs this year include an M.S. in Health Psychology and a Ph.D. in Agricultural and Environmental Science.
NC A&T also sports a new athletics conference, the Colonial Athletic Association, which has incorporated 15 of the school's 17 teams.