U.S. Navy Recruiting Outreach and Diversity has created an ambassador program to bolster relations with those at historically Black college and universities (HBCUs).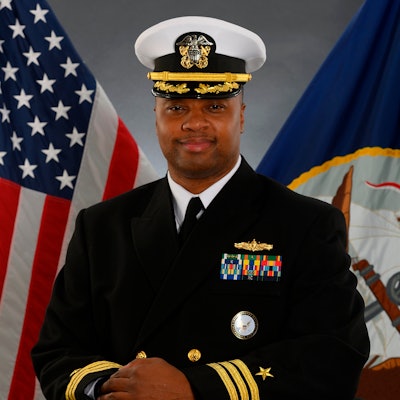 The "Divine Nine" Ambassador program – named after the National Pan-Hellenic Council, the nine sororities and fraternities founded by African American students – will see 19 active-duty Navy officers and reservists become ambassadors.
These ambassadors – most are HBCU graduates with "Divine Nine" affiliations – will attend events at HBCUs to better connect with "Divine Nine" members and inform about Navy career opportunities.
"The Navy has always attracted the best-and-brightest HBCU graduates and 'Divine Nine' members to its ranks," said Commander Dominique "DJ" Jackson, a graduate of Southern University, member of Omega Psi Phi Fraternity, Inc., and chief diversity, equity, and inclusion officer for Naval Surface Forces Atlantic. "These officers make incredible contributions to our service and rewrite our history every day. It is important that the current generation of HBCU students and "Divine Nine" members know about this legacy and understand the opportunities that are available to them in today's Navy."
One such event will take place Sept. 9-10, where ambassadors will be on Hampton University's campus before the school's football game against Tuskegee University.