May 2020 was a pivotal time for Historically Black Colleges and Universities (HBCUs). The pandemic was exacting a brutal toll on the communities HBCUs often serve, and the prominent murders of George Floyd and others were turning national attention to the importance of Black colleges.
That month, Latrice Johnson graduated from Tougaloo College, a small, private HBCU in Jackson, Miss. Like so many others, Johnson found herself thinking about the renewed focus on HBCUs, the stories they were continuing the tell and the stories that might not be getting attention. In the last year of undergraduate study, one of her professors left to accept a position at nearby Jackson State University, a larger, public HBCU.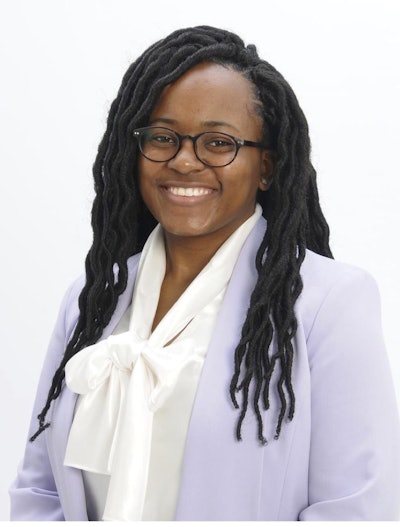 "It made me think what retention and recruitment looks like at these smaller colleges," said Johnson. "The demographics of the professors [at Tougaloo] I can recall, a lot of them had been there for over 30 years. So, what does that mean, being there for so long, what does it look like to recruit younger scholars, junior faculty, and how do you keep your professors here? What do they need?"
Johnson was able to ask and answer that question the following year by participating in the John Smartt Summer Scholars internship at the Rutgers Center for Minority Serving Institutions (CMSI) at Rutgers Graduate School of Education. The six-week program recruits master's degree students with an interest in working with or learning more about MSIs.
With guidance from CMSI leaders like Dr. Marybeth Gasman, executive director of CMSI, Johnson put together a research brief studying six private HBCUs across the county. Johnson said she was surprised by the lack of recent research on faculty at private HBCUs and is hopeful that her brief will inspire more targeted surveys. She concluded that faculty are recruited not only with competitive salaries but also through professional development and mentorship opportunities.
Finding competitive salaries can be difficult at smaller, private institutions, most particularly at HBCUs, who battle notorious and discriminatory underfunding. Experts said they would like to see federal or even state support target faculty directly, and they encouraged small HBCUs to promote the student-centered work their faculty does.
Despite having fewer resources, Dr. Travis C. Smith, an assistant professor of higher education and student affairs at Auburn University, said that HBCUs "make lemonade without any water, lemons, or sugar."
"From a faculty package standpoint, the more resources [an institution] has, the more competitive the package will be," said Smith.
Most HBCU faculty and staff, said Smith, take the position because it fulfills a sense of purpose. But, at the end of the day, everyone has bills to pay, and inflation and the cost of living continue to rise across the U.S.
Larger institutions, particularly those with engineering programs, said Smith, are able to draw in millions in grants from the National Science Foundation and others. But small, private, liberal arts college are often supported primarily by donations and tuition dollars, which means salaries and funds for professional development will likely be lower because resources will be fewer.
"Any public sector work pays less and is more mission driven. This feeds directly into that," said Smith. "In a broad sense, struggling to pay faculty – it's a microcosm of a higher education issue. Across the country, you'll see educators and faculty not being paid what they should be paid. I think, given the historical vestiges and systems of oppression that have impacted HBCUs, that problem is exacerbated."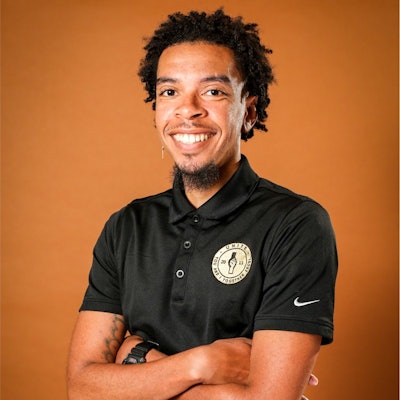 To increase resources for faculty, Smith said he would like to see states consider funding all HBCUs, including private.
"These institutions never got a fair chance to begin with. They built these schools off radical hope and love, and that's sustained them. But we also need cash," said Smith, adding that he can only imagine how much more impact HBCUs will have "the day when they are given the resources they deserve."
Gasman said that she hopes the federal government or even philanthropists would consider allocating funds directly toward faculty salaries and development. Potential funders could also make more no-strings-attached donations like MacKenzie Scott, who gave over $150 million in total to several HBCUs. Many HBCU recipients of Scott's gifts used those dollars to beef up the salary and professional training opportunities for faculty and staff.
"I would like to see these institutions really showcase their faculty to funders and potential funders. When I visit HBCUs, the thing that's most impressive to me is the commitment of the faculty, the love and care the faculty have for their students," said Gasman. "HBCUs capitalize on culture, but really pushing faculty to the center of that conversation is incredibly important."
Gasman added that donors could help by funding cross-state travel for faculty, allowing them to attend conferences and engage with other faculty at institutions with more resources.
Although Johnson is not yet a member of the faculty she researched, she aspires to join their numbers once she receives her doctorate. Johnson said she cannot wait to see what has changed, and what hasn't, by the time that day arrives.
Liann Herder can be reached at lherder@diverseeducation.com.