Stories about Historically Black Colleges and Universities (HBCUs) can sometimes focus on deficits: the lack of funding based on discrimination, or the resulting infrastructure issues on their campuses. That deficit framework can leave out just how life changing HBCUs can be, not just for the students who attend them but for the communities they reside in.
"HBCUs improve the lives of everyone proximate to them. The benefits of an HBCU extend well beyond academic training," said Dr. Andre M. Perry, senior fellow at The Brookings Institution, a nonprofit policy organization.
"They are often the largest employers and primary source of art, culture, and sports in a region. Shops and transportation hubs support student retention," said Perry. "They churn local economies and improve the lives of residents."
A recent McKinsey report found that HBCUs are responsible for the graduation of 10% of all Black students in the nation. HBCUs award 17% of all Black bachelor's degrees, and 24% of all Black science, technology, engineering, and math degrees. In 2017, the United Negro College Fund (UNCF) found that HBCUs contribute at least $14.8 billion in economic impact each year.
While philanthropists like MacKenzie Scott turned their attention to HBCUs in the wake of the murder of George Floyd, Perry said it will take more than just philanthropy dollars to sustain and grow HBCUs and their surrounding communities. In a webinar on Thursday hosted by Brookings, Perry discussed a report he co-authored with Anthony Barr, senior research assistant at Brookings, highlighting how HBCUs need to connect with capital investment opportunities to combat their funding deficits.
The report details how HBCUs can take advantage of different sources of funding, not just from traditional banks, but also from community development financial institutions (CDFIs). CDFIs were created by the federal government in the 1970s as a way to combat the systemic anti-Black racism seen in banking.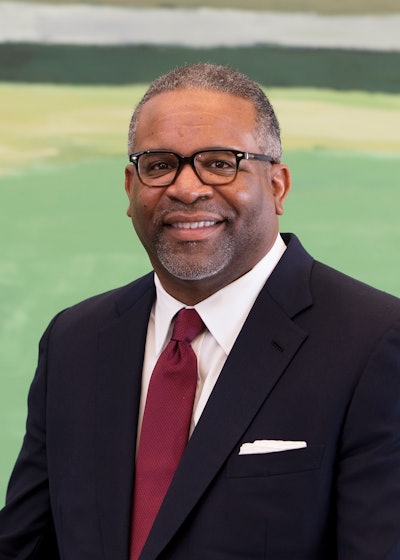 "This idea that we should only develop revenue through tuition or only for scholarships—we're going to fall short," said Perry. "We need to raise money for endowments through community development."
HBCUs should continue to unite their educational resources with an area's housing and business development needs, and HBCUs should come together in partnership more, perhaps combining their balance sheets in order to create a lending pool. Perry said HBCUs must become better storytellers to share their history and stories of impact, how they uplift students and regions, with CDFIs and banks.
Dr. Gregory Vincent, president of Talladega College, shared how his institution's cyber security program was designated as a National Center for Academic Excellence in Cyber Defense (CAE-CD) in May. That designation, Vincent said, helped bring in the resources to build and improve the broadband infrastructure of their home city, Talladega, AL.
"We want our faculty, staff and students to live in the community, so we have a vested interest in making it a part of who we are," said Vincent.
Vincent added that, while elite colleges build their prestige through the exclusion of many applicants, Talladega College, like many other HBCUs, is all about inclusion.
"We partnered with our community," said Vincent. "We partner with the Alabama Institute for the Deaf and Blind, with the business community, all to make sure Talladega College is the best it can be. We want to make Talladega the 'it' city—the great place it's destined to be."
To ensure they can create opportunities for their students and surrounding community, Talladega College partnered with a CDFI, Reinvestment Fund. Yonina Gray, director of Reinvestment Fund's external relations, said she is often explaining what CDFIs are and why they make great lending partners for HBCUs.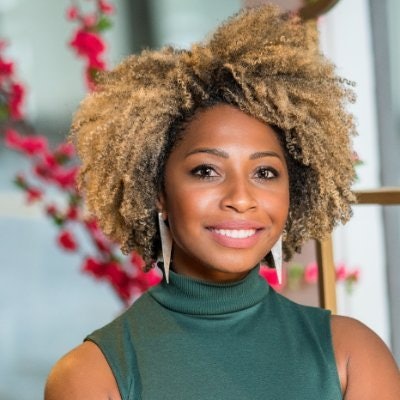 "Today there are about 1,400 CDFIs across the country," said Gray. "We are really designed to be market gap fillers—you come to us when you look for affordable, flexible capital that drives social impact."
Gray said her organization was once hesitant to lend to HBCUs without accreditation, but Reinvestment Fund has now shifted its focus from transactional to relational. Building those relationships takes time and can be complicated by the historical lack of trust between banks and Black communities—the practice of predatory and discriminatory lending has left a lingering impact. Experts said it will take conscious, intentional effort to undo that legacy of mistrust.
"At Reinvestment Fund, we think about how we might address discrimination in the underwriting process, how that gets to us to better relationships with Black led institutions. One of the things we've learned is to lean into HBCU stories," said Gray. "It wasn't until Reinvestment Fund started working with schools and spending time with them, that we could meet their needs."
Liann Herder can be reached at lherder@diverseeducation.com.